Fantasia made a lasting impact on the hearts of Jamaicans last weekend when she performed at the annual Blues on the Green music festival, a benefit concert held at Emancipation Park in Kingston.
The American Idol winner didn't just touch down in Jamrock for the performance, but she also hit up a few local party spots. One of the highlight of her visit was when she surprised the Women Center in Kingston along with Minister of Culture, Gender Affairs, Entertainment and Sport Olivia 'Babsy' Grange.
"Treat your experience as a learning one, hold your head high and strive to mature into your best selves. Use Fantasia as an inspiration," Grange suggested.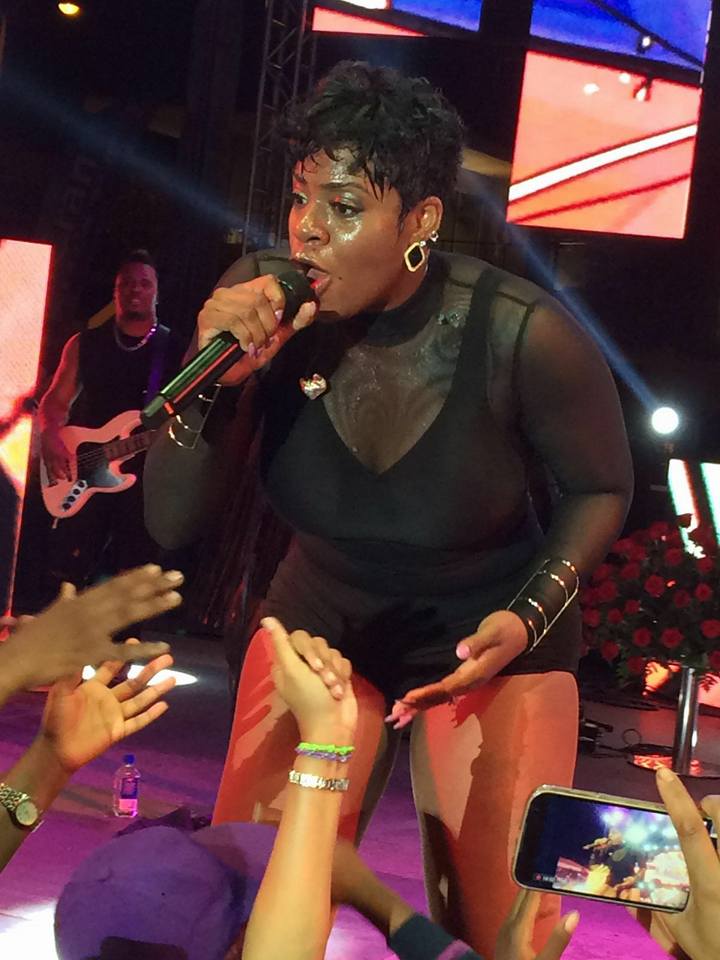 Fantasia spoke openly about her struggles with some teens at the center and told them to follow their dreams. The girls also attended the concert.
The Blues on the Green concert is hosted by the United States Embassy in Kingston annually and is now in its 24th year. The charitable event celebrates African-American History Month and the contributions of African-Americans to American society.