Chris Brown is readying some new music for his fans inspired by his ex-girlfriend Karrueche Tran. The R&B singer just gave us a preview of his new single "Dead Wrong" on his Instagram page.
Breezy, who is now sporting a blonde mohawk, posted the video clip o IG of himself dancing in his kitchen while singing the lyrics of the new single playing in the background.
"You say you love someone," Brown sings. "And I've been that one."
Sources are saying that Chris Brown recorded the single right after his recent fight with his ex-girlfriend Karrueche Tran on Instagram.
"The song is definitely about his Karrueche, but not necessarily about getting her back," sources told us. "It's more like a wish you all the best type of heartbreak R&B joint.
Brown is planning to release the new single by the end of the month.
Last week Karrueche Tran made it clear that there is zero chance that she and Chris Brown could get back together.
Perhaps Breezy is taking the cue from his ex and making on, but not before dropping a few heartbreak singles. Just moments after previewing the single "Dead Wrong" on IG, Brown rant about love and fame.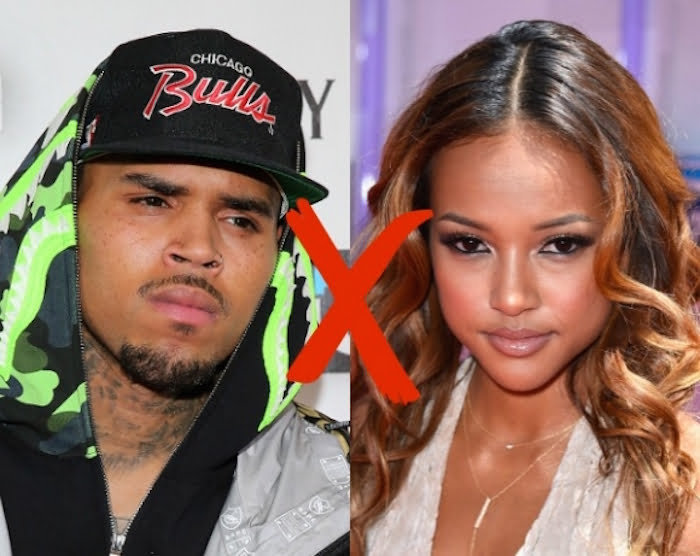 "You ever get tired of fakes? The same bullsh** constantly?" he wrote. "Everyone chases fame because they want to feel loved and appreciated and wanted. Day by day you start to understand your enemy. It will allow you to make conscious decisions and actually empathize with them for the lack of love they've received. (EVERYONES HUMAN) I have my "F*** IT" kinda days too."
Chris Brown is also gearing up to embark on the European leg of his "One Hell Of A Nite Tour" starting May 22 in Frankfurt, Germany.
There are also rumors that he is working on a new album due later this year.