Lady Saw is a brand new woman and has has even hang up her dancehall queen title.
The dancehall diva became a devote Christian after attending the funeral of the late singer J Capri last week Monday. Since then she has been getting a lot of support but also some heavy criticism from some dancehall fans.
Ninjaman Says Lady Saw Transformation Is The Greatest In Dancehall History
One of the main criticism she has been receiving is for her beef with fellow female dancehall artists Spice, Tifa and Macka Diamond. Some fans questioned how genuine she is in her transition.
Lady Saw wrote an open letter to the media over the weekend explaining her transition.
"Since my conversion to the Christian faith earlier this week, a lot of people have suggested that I'm not genuine, Saw wrote. "But I didn't make the decision. God did. Some people are making negative arguments that I did it to steal the limelight of dancehall artiste J Capri, whose funeral was held on Monday. It took me having to go to J Capri's funeral to become a Christian. I started conversing with God in the church. The Holy Ghost 'dash' it all over me. God did a transformation in my closet.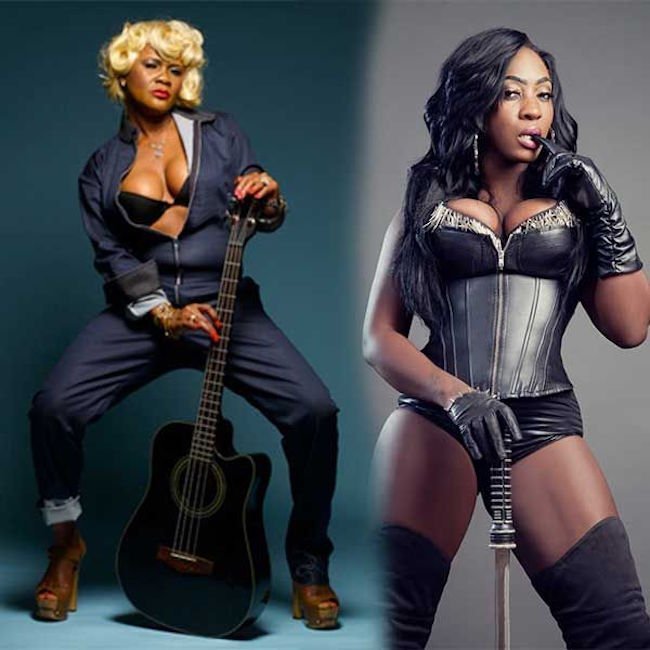 The former dancehall queen also expressed her feelings towards Spice, Tifa, and Macka Diamond, with whom she have been beefing with for years.
"Two of my female rivals were at the funeral, she said. "God said I should forgive my rivals. I forgive them and ask for their forgiveness. I love you, Spice. I love you Macka Diamond. I love you, Tifa. Forgive me if I hurt you. I let go of any animosity. We artistes were fighting for Satan. We wanted his crown. But our real crown is in Heaven for us."
Lady Saw, whose real name is Marion Hall, has been a staple in dancehall for more than two decades. She rose to fame in the early to mid 1990s with her often controversial lewd lyrics and raunchy stage craft.
She says that her spiritual transformation is no publicity stunt.
"This is no publicity stunt," Saw wrote. "God used J Capri to win my soul. I want to win other souls for Him. I had nothing to do with my salvation. The spirit of God came and snatched me from the devil. Why would I want to walk away from all this money from stage shows? Why would I want to walk away from all the other shows that were pending, all the advance money?"