Rick Ross fiance Lira Galore is taking some heat for allegedly banging Meek Mill before she started dating Rozay.
The rumors started when a old pic of the Instagram model sitting on Meek Milly's lap surfaced. She even seems like she was at least topless in the photo.
Rick Ross Denies Being Married To Lira Galore
She reportedly had a huge fallout with Ricky Rozay over said photo. Sources close to the Philly emcee are saying that he never smash Lira Galore and that the rumors are ridiculous.
"If that was ever the case am sure Meek would have told Rick Ross about it before hand," sources told Urban Islandz. "Meek and Ross has a close relationship and the Boss knows about the photo which is an old pic. He assured Rozay that nothing never happened between the two of them."
"Everybody has a past but it doesn't mean that anything went down between them and even if it did, they were two single adults and no one can predict the future," our source added.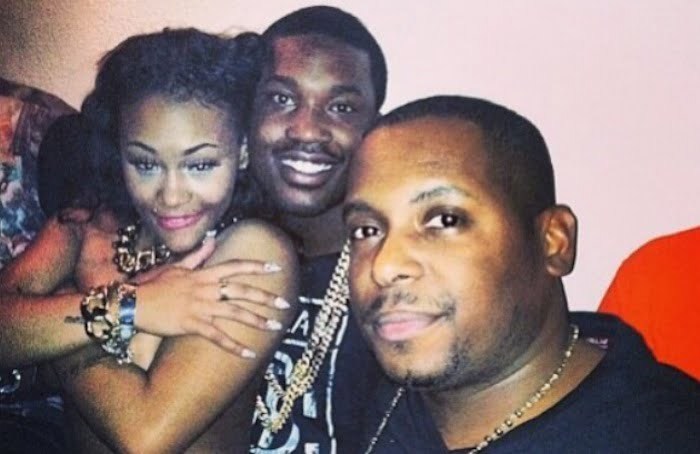 We can see how this photo would raised eyebrows since Lira Galore is now Rozay's main chick.
Meek Mill is currently getting ready to take his relationship with Nicki Minaj to the next level. Earlier this week Urban Islandz reported that Meek and Nicki are planning to move in together and are doing some house hunting in the Hollywood Hills.
Rick Ross and Lira Galore are also making plans for their wedding after the Boss popped the question last month with a giant diamond ring. There were a lot of speculations that the couple has already tied the knot, but the MMG chief confirmed during his interview on The Breakfast Club that they are not married.
Meek Mill will be at the wedding with a clear conscience. He better hope Wale is not holding any secrets for him.