Rihanna almost ended Jay Z and Beyonce relationship back in the early part of her career thanks to a stunt pulled by her publicist.
A new tell-all book is out titles Becoming Beyoncé: The Untold Story written by J Randy Taraborrelli.The biography details how Beyonce dumped Jay Z for one long year after the Rihanna cheating rumors came out.
Related: Rihanna First Appearance On The Voice Is Hilarious [WATCH]
Jonathan Hay, Rihanna's then publicist, says that he help concocted the story to boast her debut single "Pon de Replay." He also said that he has since apologize the Jay Z and Beyonce about the stunt.
"I apologized to her … this whole thing is very awkward," Hay said. "The pr stunt that I did was out of desperation to help break 'Pon de Replay'. It was reckless and I didn't think it was going to work. I was just throwing spaghetti at the wall to see what would stick."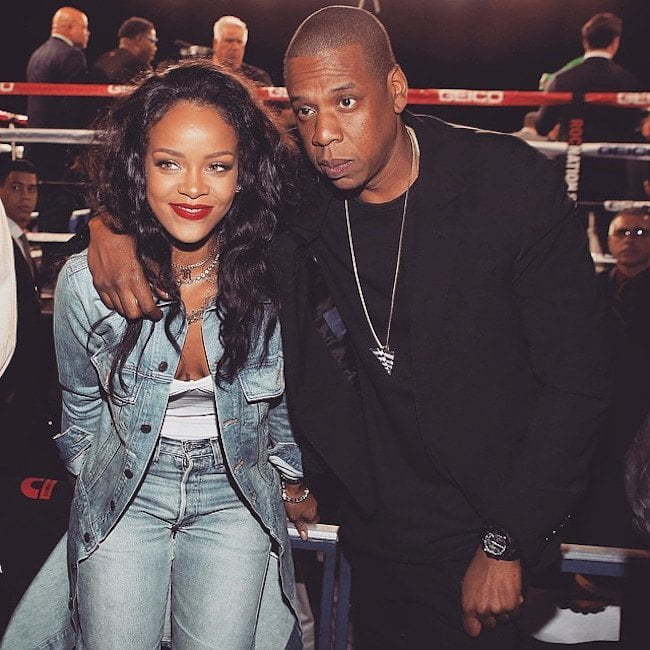 The book was not authorized by Beyonce and now we know why because she would never agree to aired such private part of her life.
Jonathan Hay is now trying to kick start his own music career. He recently release a new project that you can find on TIDAL which is partly owned by Jay Z and Beyonce… awkward.
Rihanna, nor Hov or Beyonce have never addressed the cheating rumors publicly but it seems Jay Z was in on the stunt. Taraborelli wrote in the book that Jay Z complained that Rihanna is a minor because she was 17 years old at the time. He was afraid the rumors would ruin his career.
The book claimed that the separation took place between 2005 and 2006 when Rihanna just broke on the music scene. While Jay Z and and the Bajan pop beauty were spotted out public on numerous occasions including at a hotel in New York City.
Perhaps this could explain why Solange attacked Jay Z in that elevator because he wanted to go to Rihanna's Met Gala after party.