Karrueche Tran says dating Chris Brown was a big mistake because he damaged her career so bad that she is struggling to find her footing in Hollywood.
Speaking with BBC UK, Karrueche is making it clear that she and Chris Brown are not on speaking terms right now. She also said that her association with him has hurt her career.
"I used to date him, and now as I am growing into myself and maturing and getting my career together, I am starting to have my own name without having to be associated," Tran said. "We're not friends or anything like that at this point."
Karrueche Tran currently has a budding acting career and has a major role in the online daytime sitcom Vanity. She was also cast in the SyFy film 3 Headed Shark Attack.
But she is saying that a lot of people choose to not work with her because of the stigma that she is a weak person from dating Chris Brown.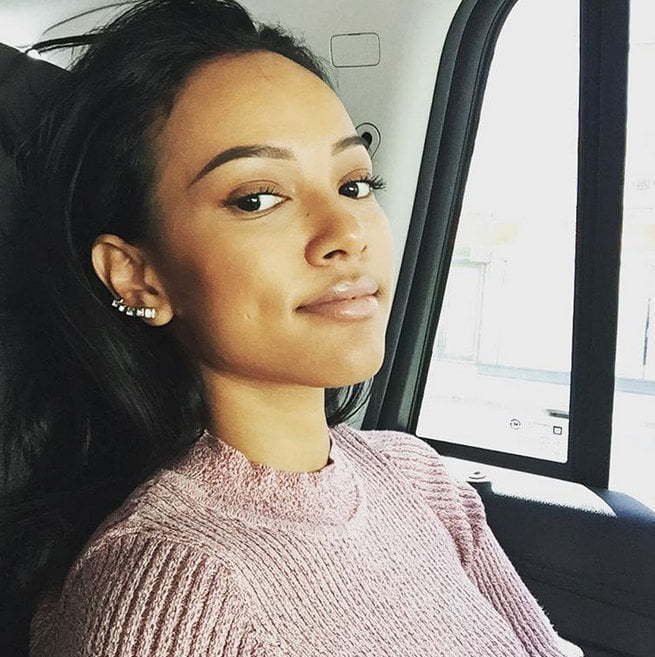 "Negative stuff was being said and being brought up. A lot of people were like 'she's only famous because of Chris Brown,'" she said. "A lot of people think I am a weak individual because of past situations and when it comes to business sometimes people don't want to be involved with somebody like that. Which is understandable, but it s*cks, because I'm not a weak person."
Karueche is now rumored to be dating Manchester United soccer stud Memphis Depay. Sources are saying that Brown is jealous of the relationship and still has hopes that they will get back together.
For his part, Brown just get real personal and candid on a new song with Rick Ross titled "Sorry." The R&B hitmaker sings about his regrets of hurting her over and over.