Rihanna and Travis Scott dating rumors have been heating up since last week after video surfaced of them kissing and dancing at the pop star's NY Fashion Block party.
A ton of celebrities were present to witness the whole thing but now Rihanna is making it clear that she is a single woman.
Yesterday she posted a cryptic messages on her IG. "Omg why are you still single? – cos I'm a c*nt," she wrote.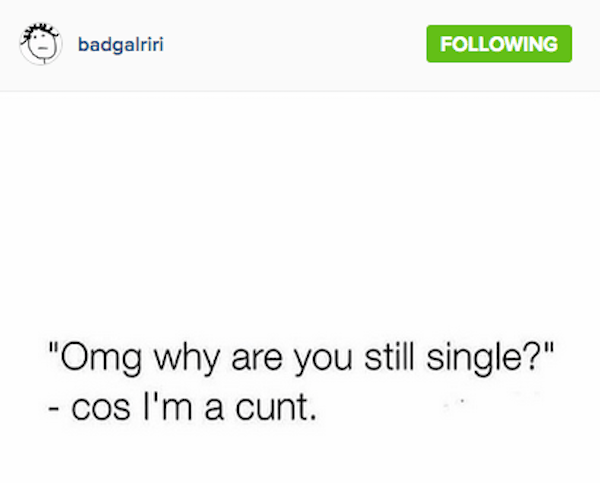 Sources inside the Bajan pop star camp also confirmed with Urban Islandz that she is still very much single.
"At the end of the day it's her personal life so she can live it however she want but she is a single woman for sure," sources told us. "They are just two close friends having a darn good time and I don't see anything wrong with that. The rumors gets old sometimes but it's not something she will address because like I said it's her personal life."
The below video shows the "BBHHM" hitmaker and the Rodeo rapper getting pretty close at her party. You be the judge.
The pop star was spotted in the crowd at all three of Travis Scott's concerts in New York last week and even grab a bite with him afterwards.
Rihanna has been linked to soccer star Karim Benzema and actor Leonardo DiCaprio in recent months. She has denied dating any of them.