Rihanna and her rapper boyfriend Travis Scott are slowly going public with their relationship.
The Bajan pop superstar threw a huge block party for New York Fashion Week and a bunch of celebrities were there including Justin Timberlake, Pharrell Williams, Wiz Khalifa, Kanye West, Kim Kardashian, Joe Jonas, Gogi Hadid, The Weeknd, Timbaland and much more.
But it was Rihanna and Travis Scott who took centerstage. Sources told us that the two love birds couldn't take their hands off each other.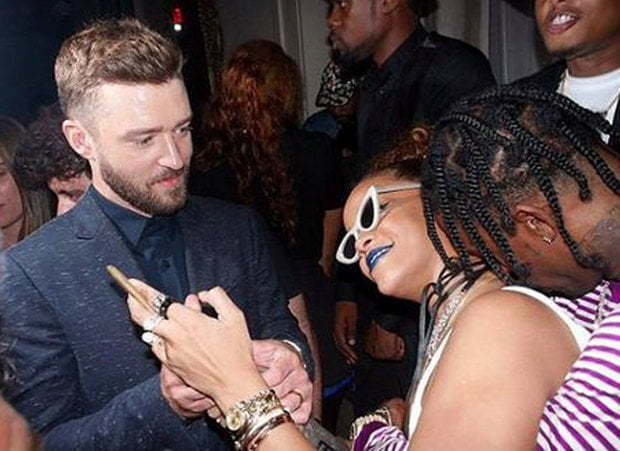 "They are definitely into each other and seems like they are having plenty fun for everyone to see," sources told Urban Islandz. "RiRi def look happy and glowing and he seems like he is head over heals for her I mean after all she is the baddest chick in the game right now."