Safaree Samuels new girlfriend Zashia Santiago is opening up for the first time about their relationship, as well as, her opinion on Meek Mill and Nicki Minaj.
The actress sat down with VLAD TV where she opened up about how she met Safaree.
"We met on the set of One Up, it's true what other people have been saying we met on One Up and he pursued me after that and I was okay with it because he is an awesome person," Zashia said. "I didn't realize who he was when I gave him my information, I didn't realized that he was so much in the public eye because I don't follow pop culture as much as people would believe, I listen to country, yes I listen to country music… pop culture isn't really what I'm into."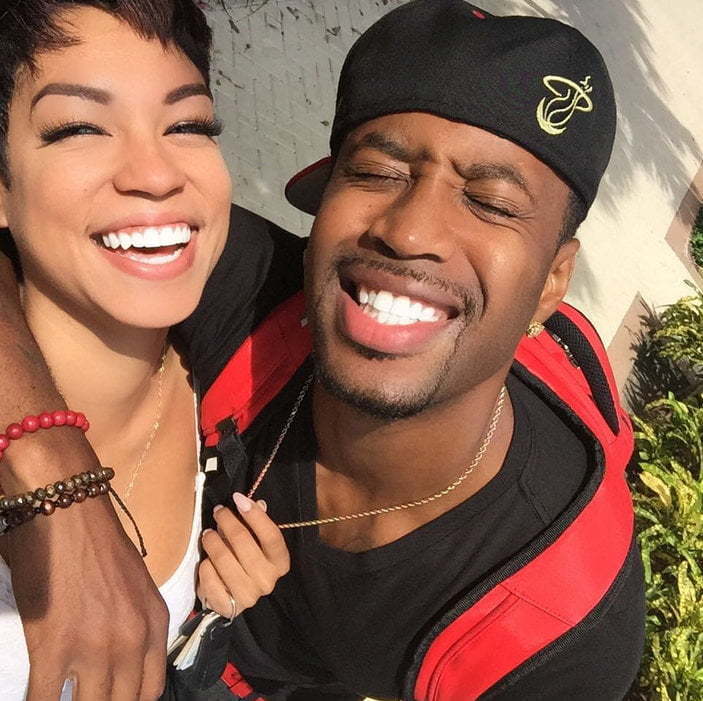 Safaree and Nicki Minaj dated for 12 years for calling it quits last year. The "Anaconda" rapper is now dating Meek Mill.
Zashia and Safaree have only been dating for a few weeks but already people are saying that she is an upgrade from Minaj.
Speaking on Nicki and Meek relationship, she said, "I hope they're happy just like I hope people wish that on our relationship. I really have no say on it, I haven't examined anyone else's relationship besides my own."
Safaree and Nicki Minaj has also had a few runnings on Twitter since their split with both accusing each other of cheating and betrayal.
The actress also spoke out about the backlash she has been getting from Minaj army of fans since she started dating her estrange ex-boyfriend.
"After me knowing who his ex was and after we shared our information, I knew if this was ever to come to light that that would be an issue, that would be something that I have to deal with," she said. "I think its going pretty well. There is a lot of bashing and everybody have their opinion and everyone is not going to always be on your side I get that.
Zashia said that she and Safaree just focused on the positives rather than the negatives.