There is a chance that we could get another Rihanna and Chris Brown collaboration.
Both Rihanna and Chris Brown are currently working on album due later this year. The "Liquor" singer announced that he has a yet-to-be-titled album coming this fall.
Sources connected to the Bajan pop beauty confirmed with Urban Islandz that Brown has reached out to her for a guest feature on the album.
SEE ALSO: Rihanna To Chris Brown .. Secure Your Place Before Inviting Me Over
"I think there might be a dope Rihanna and Chris Brown song coming this year," sources told us. "These two have collaborated before and make dope hit music so when they come together you can expect something crazy. This is something that they have been talking about for a while now but it was his idea original to get her on his upcoming album. She agreed that they should do another song so it's almost a done deal."
Brown has not announced what direction the album will take, but Billboard reported that his new single "Liquor" will be on the project.
The "FourFiveSeconds" singer is also hard at work on her yet-to-be-titled eight studio album. There are no release date for that project but last night she was spotted going inside a studio in Manhattan wearing her Pajamas.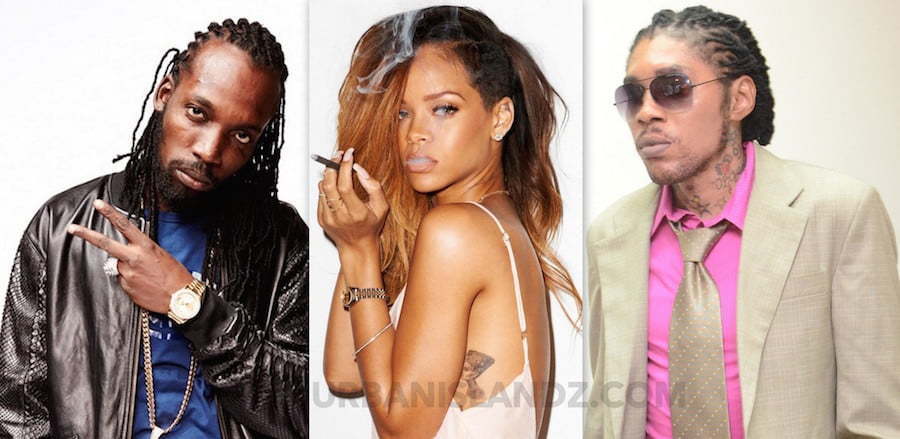 Rihanna is also rumored to be working on a single with a dancehall artist. Sources told us last month that her camp reached out to a few dancehall artists including Mavado, Vybz Kartel, and Popcaan, to work on some new music.
"I know for sure that her people have reached out to Popcaan and Vybz Kartel people to record some music and I've been told that she might be flying down to GeeJam studio during the summer," sources said.
Do you think Rihanna and Chris Brown should record a new song? Sound off in comments below.