Karrueche Tran hosts an all-white pre-birthday party for herself and her close friend Joey on Wednesday night at the STK Steakhouse in West Hollywood.
Some of her close friends were in attendance including Christina Milian and Diddy's son Quincy Combs.
SEE ALSO: Chris Brown Confirmed He Is Back With Karrueche Tran But She Said BS
Karrueche Tran's 27th birthday is on May 17 but sources connected to the model told Urban Islandz that she will be celebrating her big day all week leading into the weekend.
"Karrueche has had a rough year and she is just letting her hair down and going all out for her birthday which will be all week this week and then a big bash on the weekend," sources told us.
My real birthday isn't til Sunday lol sorry yall ?

— Karrueche Tran (@karrueche) May 14, 2015
Karrueche Tran posed for a few photos with her "Dip It Low" BFF and other friends at the all-white party.
Sources also told us that Chris Brown could be planning a surprise for her this weekend.
Will it be a proposal?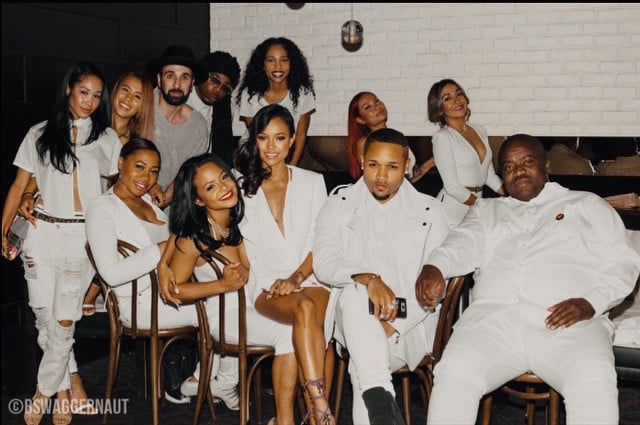 gallery