Tyga and his baby mother Blac Chyna could be heading to court to have a judge decide who gets full custody of their 2-year-old son King Cairo.
TMZ reported that Chyna has hired a lawyer and is prepared to go all out to get full physical custody of their young son.
Not surprisingly her reasons for gunning for full custody involves Tyga's alleged relationship with 17-year-old Kylie Jenner. Chyna doesn't want her son spending too much time around Jenner because of her lack of maturity.
The video model also says that she doesn't want her son moving from home to home during the week while going to preschool.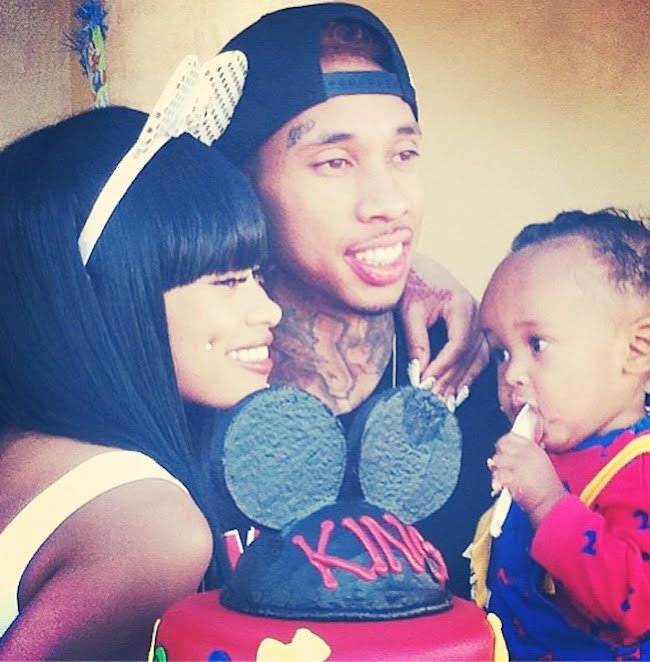 Blac Chyna is also gunning for child support payments to cover housing expenses, food, clothing, nannies and school.
Can't say we didn't see this one coming.
After their split last year, Tyga initially wanted full custody of King Cairo but then changed his mind and share custody of the toddler.