Tyga is letting the world know that Kylie Jenner is his girlfriend for life. At least that is what we hope if this new tattoo is real.
The Compton rapper surfaced last weekend with some fresh ink on his right arm resembling the work "Kylie."
SEE ALSO: Kanye West Exposed Tyga And Kylie Jenner Relationship
Getting someone's name tattoo on your body is absolutely the biggest mistake celebrities make. But perhaps Tyga thinks that he and Kylie Jenner will be together for ever. By the way, she is still only 17 years old.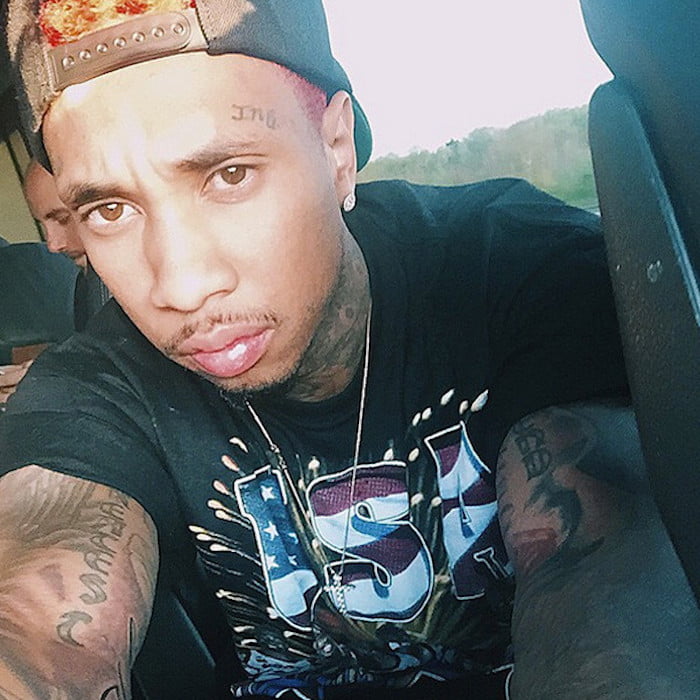 Tyga is also embroiled in some controversy with his ex-girlfriend and baby mama Blac Chyna. Last week, Chyna posted some screen shots of some alleged text messages Tyga sent to her wanting to rekindled their relationship.
Tyga allegedly wrote things like "I want to be with you" and "I want to be a family again."
Perhaps the tattoo was a direct shot at Blac Chyna.
Tyga has always maintained that he and Kylie Jenner are just friends and are not involved romantically.
"I am not dating Kylie, I am not dating her, so I just want to get that out the way," Tyga told The Breakfast Club. "I want to be clear to everybody that I didn't leave my family to be with Kylie and that is ridiculous."