Love and Hip Hop Atlanta fired Benzino over some alleged death threats, at least that is what Stevie J is saying.
Last month the reality TV show gave Benzino and his fiance Althea Eaten the boot shocking everyone.
SEE ALSO: LHHATL: Benzino And Althea Eaton Fired From The Show
But Stevie J told TMZ that Benzino got fired from Love and Hip Hop Atlanta because he threatened his and his fiance Joseline Hernandez lives over the reunion brawl.
"He said flat out he was going to kill us," Stevie said.
You would remember earlier this year Joseline went through a rampage on set fighting everyone and beating up Althea.
But Benzino is denying the claims saying VH1 never gave him a reason why they fired him from the show.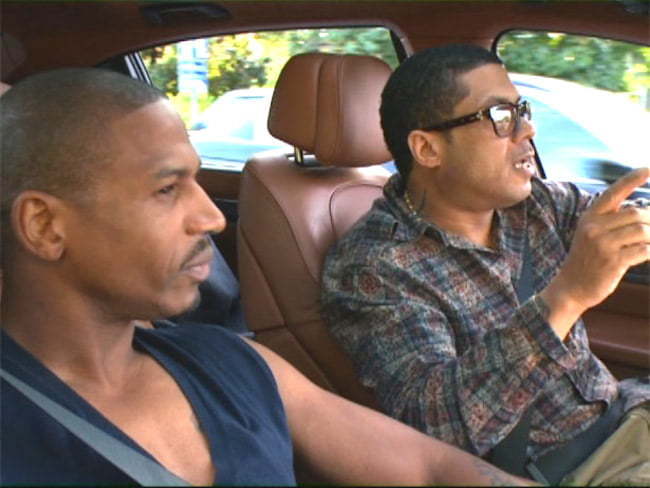 "Stevie J is a habitual liar and VH1 has never given me a reason for being fired," Zino said.
Benzino says he and his fiance were used as scapegoats because Stevie and Joseline bring more drama to the show.
After being fired from Love and Hip Hop, Benzino sound off on Twitter accusing the producers of being biased.
I always thought, when you do the right thing, it should be recognized and applauded……

— BENZINO (@IAMBENZINO) October 30, 2014
Damn, I thought after all I have done for the franchise, I eould be appriciated, not vicitmized, I guess doing the right thing dont count

— BENZINO (@IAMBENZINO) October 29, 2014
So this is what happens when a man shows loyalty to his so called bro huh? All I did was stick up and protect the woman I fell in love with

— BENZINO (@IAMBENZINO) October 29, 2014