Spice and Vybz Kartel are blowing up dancehall airwaves with their new collaborative single "Conjugal Visit."
The raunchy single and accompanying music video was released earlier this week and it has been the hottest topic in dancehall ever since.
SEE ALSO: Spice Cast Vybz Kartel Look-A-Like In "Conjugal Visit" Video
Spice, who held a video launch party at Chris Gayle's Triple Century Sports Bar in Kingston last night, and she brought along her Vybz Kartel look-a-like for the affair.
According to Spice, the incarcereated deejay is currently the hottest artist in dancehall now despite being behind bars.
"Right now Vybz Kartel is the hottest artiste even though he is in prison," Spice said.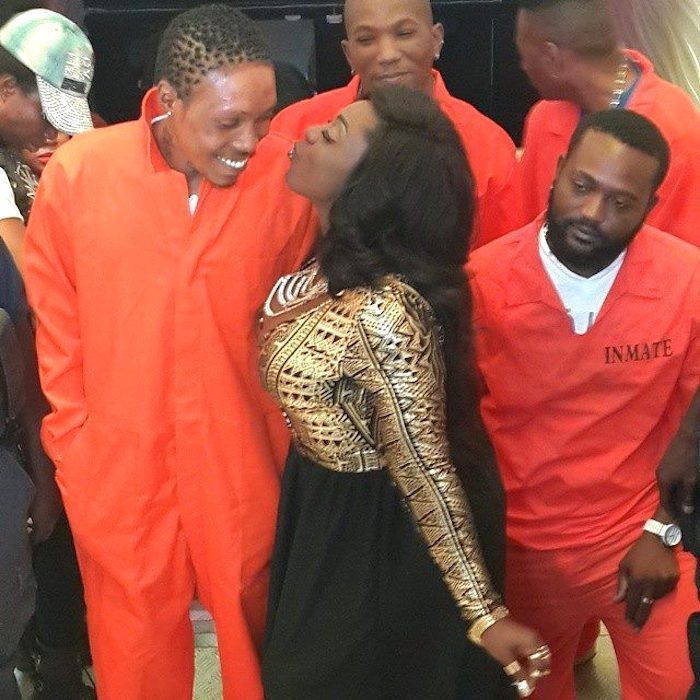 The dancehall diva says the single was recorded right after they dropped their 2009 Billboard charting single "Romping Shop."
"It was done after Rampin' Shop but it never got released," she said. "A few months ago, mi call TJ and tell him seh him need fi dust it off because mi need it."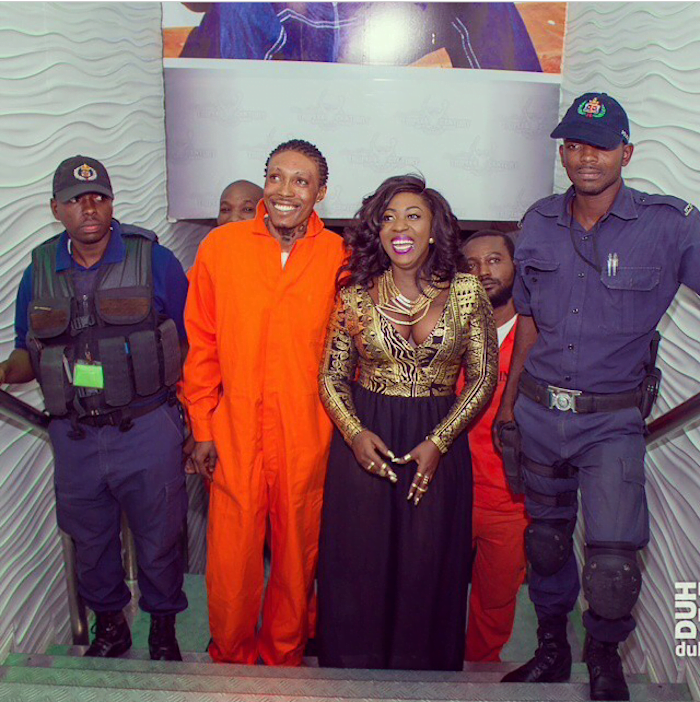 Spice also revealed that the single was not called "Conjugal Visit" when it was first recorded. But since Kartel is currently serving a life sentencing it was only fit that they changed the name.