In the words of the great revolutionary and philanthropist Nelson Manley, "A good head and good heart are always a formidable combination. But when you add to that a literate tongue or pen, then you have something very special." And that's the type of noble mindset that has inspired Dancehall artiste Sheldon Lawrence better known as Aidonia to launch a new initiative geared towards educating youths and providing support for the disenfranchised.
SEE ALSO: Aidonia To Unveil '1V' Collection At Take Style Out
On Friday morning, the deejay and members of his JOP camp invaded the grounds of the Maxfield Park Primary School situated at 51 Langard Avenue in Kingston for the launch of the new 'One Voice Foundation' and 'Sheldon Lawrence Scholarship' programme. Forming one of several nodes of the Foundation, the Scholarship is geared towards assisting students of the Maxfield Park Primary School with their educational challenges as they transition into high school.
Worth almost $300,000 Jamaican dollars the scholarship focuses on five students at the grade six level. The top student who exemplify good behaviour, attitude, maintain the highest grades and overall progress throughout their primary school tenure and passes their GSAT Examinations will receive an annual grant of $200,000 for high school. The remaining four will each receive a $20,000 book voucher annually to offset high school expenses.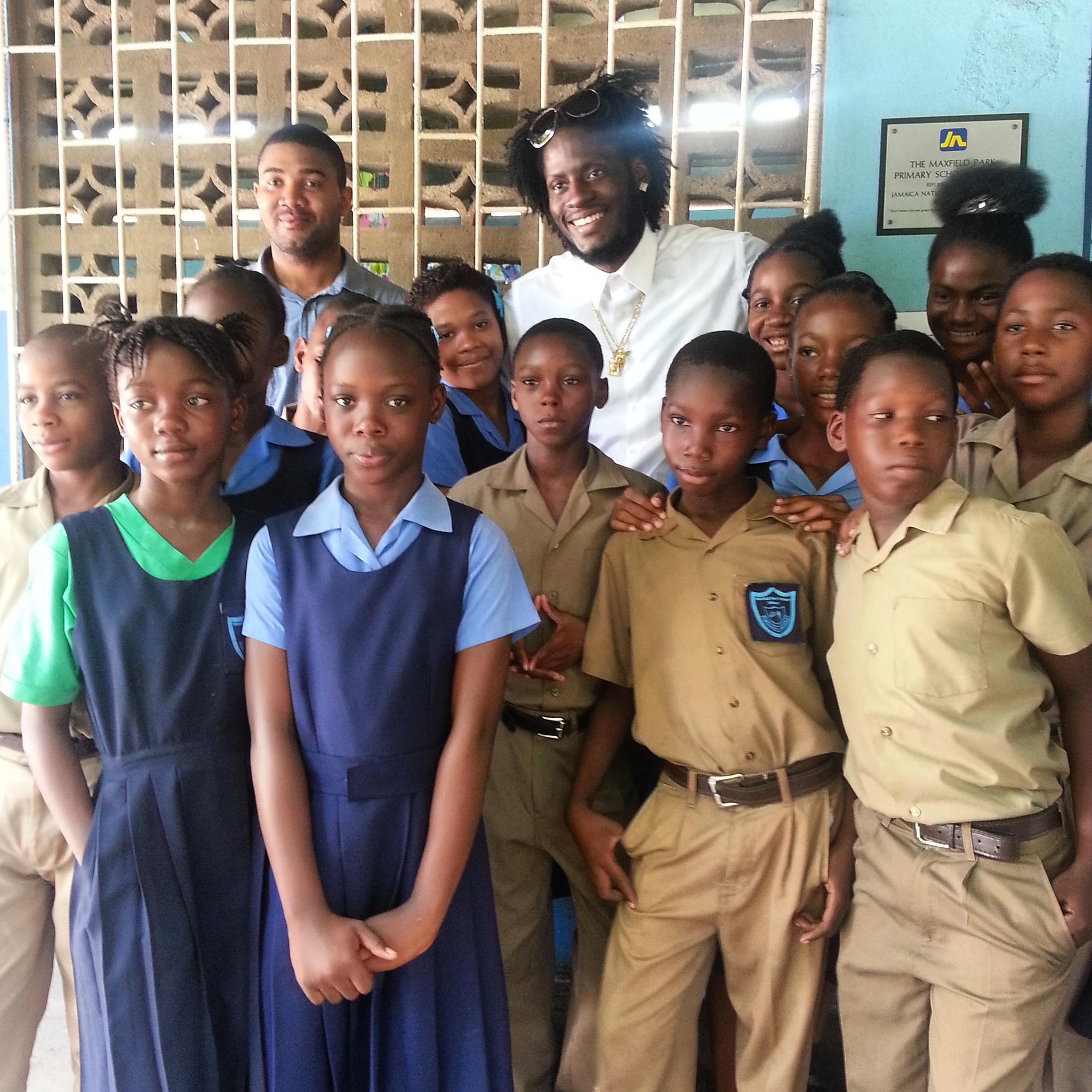 Working in tandem with Aidonia's mother, also a teacher at the school Principal of the institution Ms. Annette McDonald lauded the entertainer for his efforts during their devotional routine while encouraging others to emulate his path. Speaking with several members of the media who were on hand to witness the event, Aidonia reiterated his commitment to the development of our next generation of leaders.
"A lot of times when you come from a certain socio-economic background people like to tell you that you won't amount to nothing, so I am just here to help and encourage the youths to know that whatever they aspire to be in life they can attain that, as long as you remain positively focused on your goals. Sometime to achieve these goals they need help and that is where someone like me comes in, not just to give them verbal mentoring but also help financially whenever possible. You have to bend the tree from it's young if you want it to grow a certain way. They are the ones who grow up and support our music and make us into successful entertainers so it shouldn't be so difficult for us to render assistance when we see the need. "
Though still in its infancy Aidonia says the 'One Voice Foundation' will be embarking on a number of other community based projects in the months ahead with future plans to take the initiative island-wide.
Meanwhile, afoot his upcoming tour of Europe, the 'Don Deh Yah' singer is slated to release a pair of videos for the buzz worthy singles 'Ryder' and 'Love Off Yuh Gyal'. The latter is featured on the ZJ Liquid produced 'Good Book' rhythm.
gallery