Beyonce and Jay Z were enjoying themselves in a jam packed stadium with David Beckham at Tuesday's Barcelona versus PSG Champions League match in Paris.
Jay Z and Bey were all smiles as they engaged in conversations with the English retired soccer icon.
SEE ALSO: Jay Z, Beyonce Proves Pregnancy Was Real In HBO On The Run Special
Beyonce and Jay Z recently wrapped up their On The Run tour in Paris and are reportedly working on a joint album together.
Beyonce is also rumored to be pregnant with the couple's second child.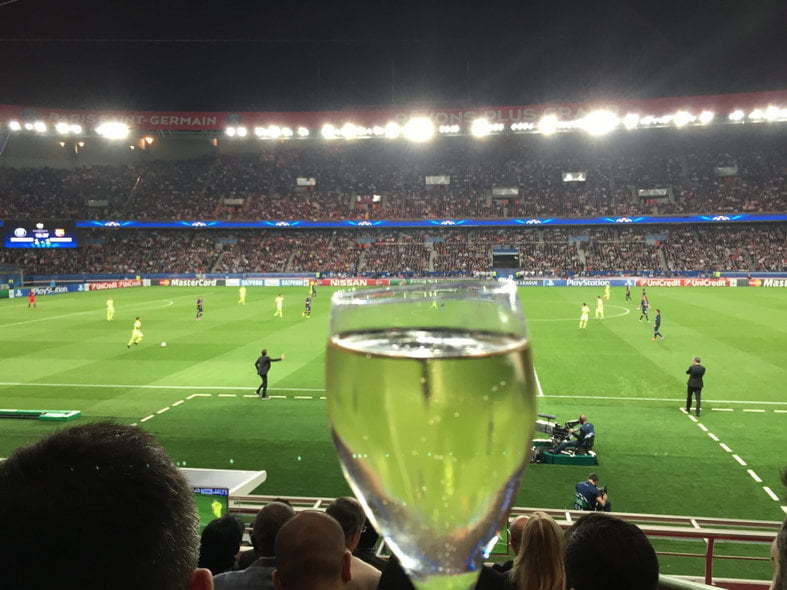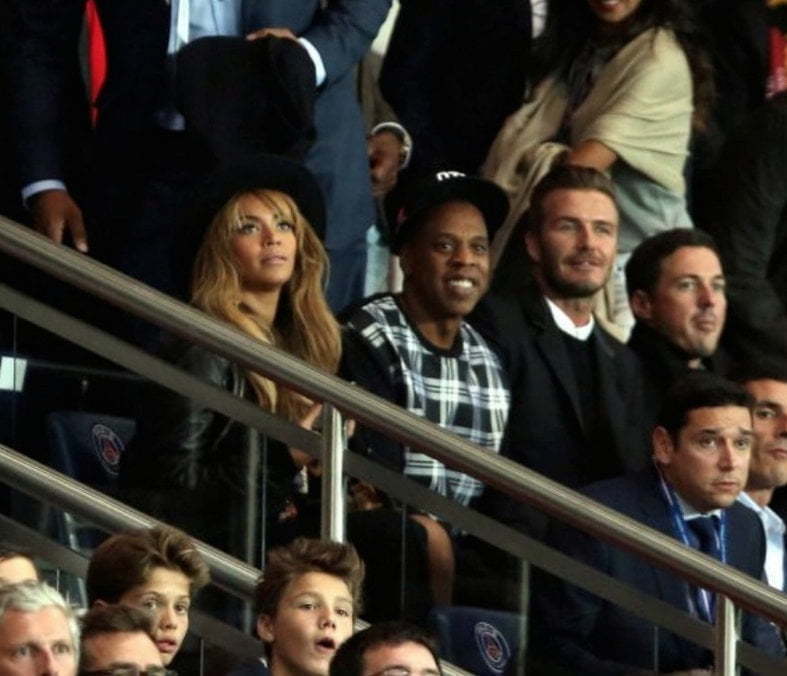 gallery