This car probably won't be able to drive in Jamaica, but Mavado is now living in the United States.
The dancehall singjay posted these images on Instagram showing off his tricked out Lamborghini at his home in South Florida.
SEE ALSO: Mavado Talks Collaborating With LL Cool J On "The Hustler"
Mavado found himself back on U.S. charts thanks to his new collaborative single with rap icon LL Cool J "The Hustler."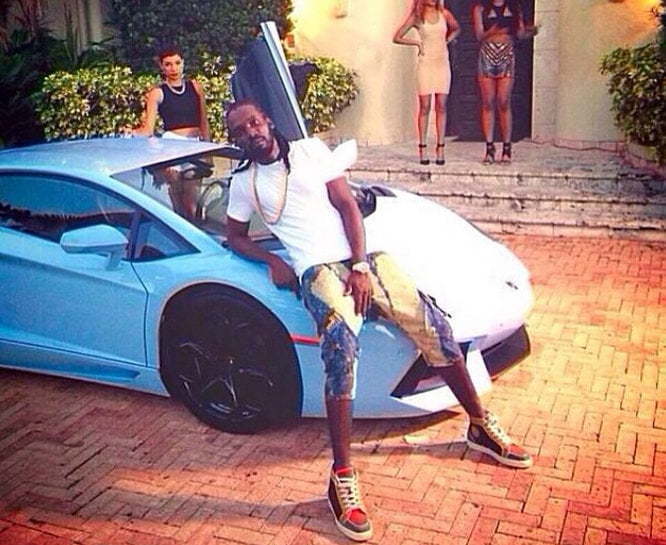 Vado also has another hot new single "High Life" off the High Life Riddim, produced by JA Productions.