Beyonce is pregnant and both herself and Jay Z are hoping the new baby will save their rocky marriage.
Beyonce and Jay Z marriage has been on the rocks for the last couple months.
SEE ALSO: Beyonce Performs Medley 2014 VMAs, Received Lifetime Achievement Award
Things got worse for the couple when a leaked video show Beyonce sister Solange Knowles attacking Jay Z in a New York hotel elevator in April of this year.
A recent report suggest that Beyonce is planning to separate from Jay Z after their On The Run tour ends this fall.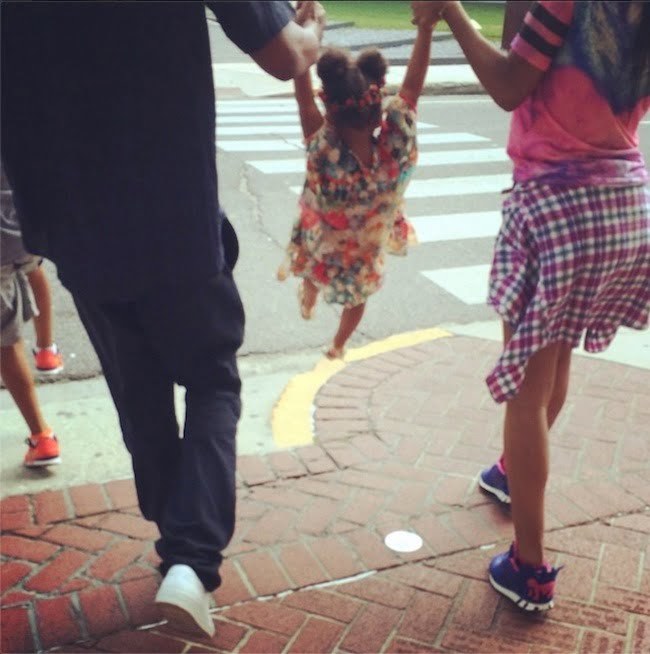 The new issue of OK Magazine has "Beyonce Pregnant" as its cover story. Sources told the celebrity gossip magazine that Jay Z has been very protective of Beyonce since her pregnancy.
"For the last month, Jay has been fiercely protective of her, just like he was when she was expecting Blue Ivy," the source said. "He's been doing everything he can to ensure that Bey is in a stress-free bubble. He's informed their entire entourage that they need to use relaxed voices, mellow lighting and listen to only soft music, and he's said that all of the food Beyonce eats should be organic."
Jay Z and Beyonce have been trying hard to fight off divorce rumors with lots of PDA on stage on tour.
The couple even showed a lot of PDA and unity when Jay Z presented Beyonce with the Michael Jackson Video Vanguard Award.