Ishawna escaped unhurt from a serious car accident last week Tuesday.
The Downsound Records singer was driving her Nissan Tiida when she collided with a bus. The white sedan was totaled in the fender bender but Ishawna walked away without injuries.
SEE ALSO: Ishawna Got Restraining Order Against Foota Hype
She posted a photo of the mishap on her Instagram page and gave some details.
Felt like sharing this with my fans. On Tuesday night while I was on my way home, I got into a major car accident with a JUTC Bus. (I've added a picture of a JUTC Bus for those of you who don't know what it looks like) Suprisingly, I came out of the accident with no injuries.(Not even one scratch on my body) To God be the Glory!!!! The real reason I decided to share this with you is because I want you to know that no matter what you are going through, no matter how hard life may seem, ALWAYS give thanks for LIFE because life is the ultimate blessing. Always appreciate the fact that you are able to see another day because at any given moment life can be taken away. Whatever you are going through no matter how big the problem……there's no problem too big for God to solve, just let it go and let Him take control. That's what God did for me Tuesday night, he took control, he covered me…he saved me. Had it not been for the Almighty I wouldn't be here today! God is soooo real:) Have a great day everyone!!!!!!!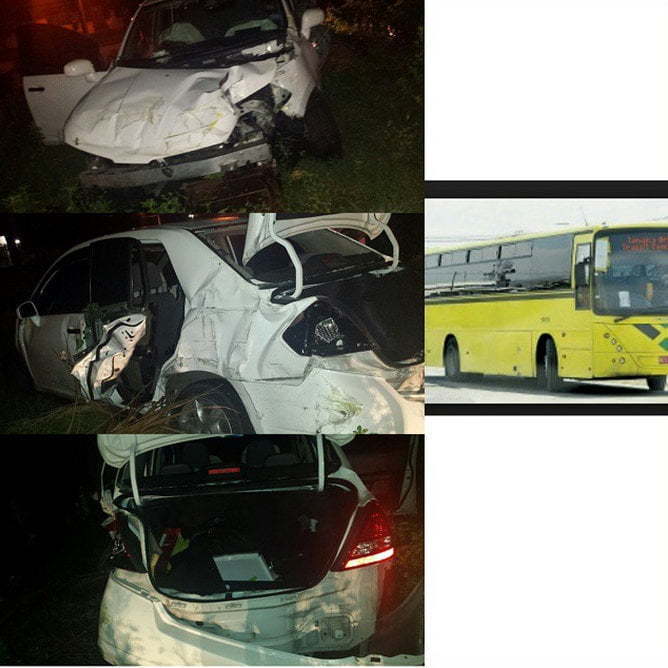 Ishawna has been blowing up the airwaves with her new single "Restraining Order" off the new High Life Riddim, produced JA Productions.