Celebrities have joined in the protest against the police shooting of an unarmed teenager Michael Brown in Ferguson, Miss.
Chris Brown and Quincy teamed up again last weekend for a celebrity charity kickball game at the Jack Kemp Stadium at Occidental College in L.A.
SEE ALSO: Chris Brown, Karrueche Tran Reunited After Brief Split
Chris Brown teamed defeated Quincy's team 42-21. Celebrities including Wale, Bow Wow, Tyga, Omarion and Trey Songz made up Team Breezy.
At the end of the game Nelly jumped on the microphone to ask everyone to put their hands up and shout "Don't Shoot" in protest of the shooting of the unarmed teen.
"If anybody can sympathize with what my city is going through, it's this city of L.A. right now on so many levels," Nelly said.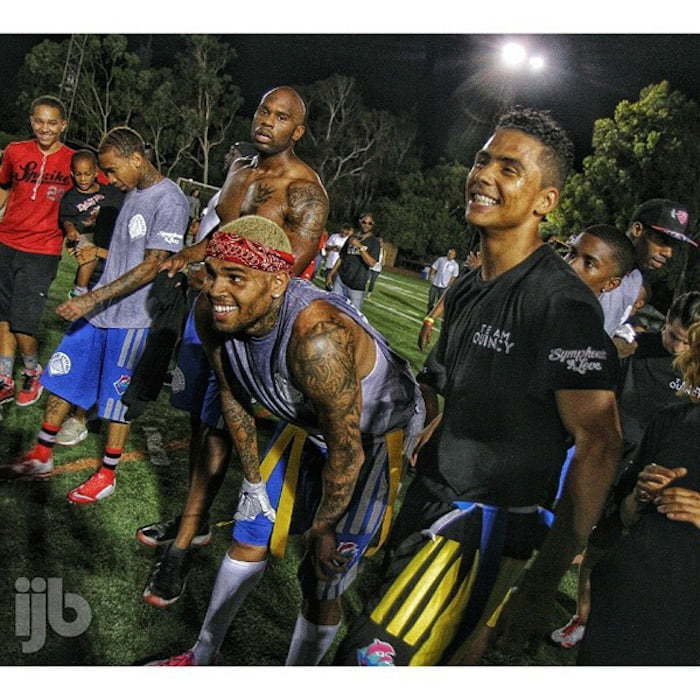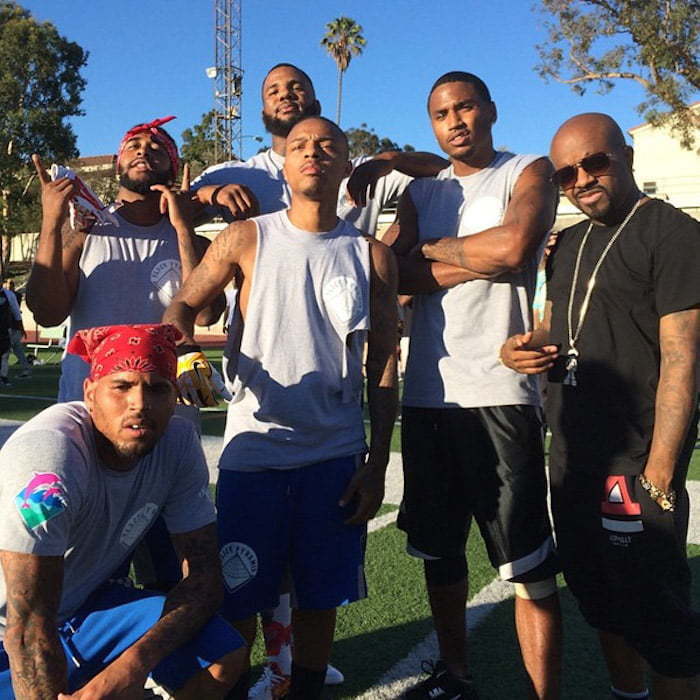 gallery