After almost ten years as a hardcore deejay delivering some of the biggest hits the genre as seen amid lyrical feuds with several artistes, Dancehall star Aidonia appears to have had a spiritual awakening and his now on a new musical journey.
The entertainer who surprised everyone at the recent staging of Reggae Sumfest in Montego Bay when he walked on stage donning a military-themed ensemble with Rastafarian embellishments says he is now a different man and the contentious persona to which many have growth accustomed is but a fleeting memory.
SEE ALSO: Aidonia To Launch New Clothing Line This Summer
"At this stage in my life I am trying to teach the youths that we don't need anybody else to venture down that warpath because there is nothing good at the end," Aidonia said. "Right now we dealing with love, unity, Reggae and Dancehall music, make music feed yourself, feed your family and your friends, uplift yourself and everybody. I have not time to war with anybody."
Known for songs such as 'Fi Di Jockey', 'Wi Sick', 'Jack Hammer' and 'Road Road' the latter featuring compatriot Deablo; Aidonia says he has been grappling with his spirituality for sometime but it was the birth of his son that was the crescendo for change. Speaking with the media he noted that his spiritual transition will be gradual, highlighting that he has already purged meat from his diet.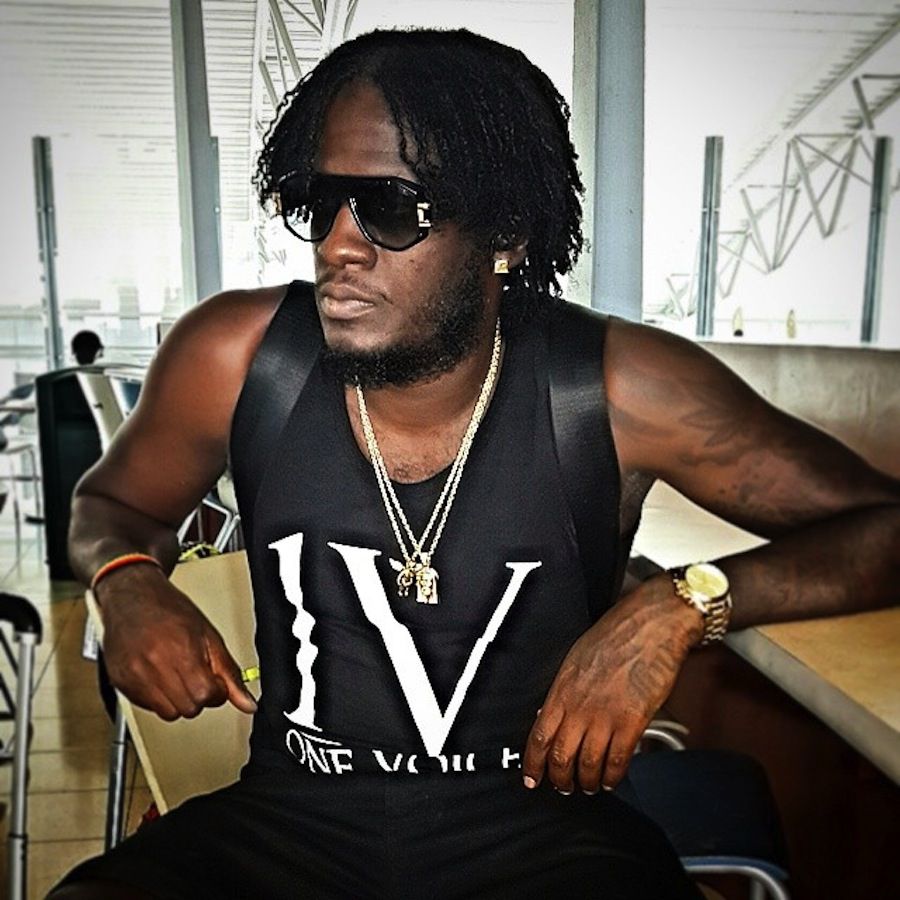 Following the revelation Aidonia has released the conscious effort 'One Heart' which has been enjoying premium rotation of the FM airwaves while gearing up to shoot videos for 'Coco Powda' and 'Love Off You Gyal'. In the coming weeks he's also expected to roll out his apparel line for the summer, the collection dubbed '1Voice' or '1V' will cater to both males and females with a line for children to follow. The collection features T-Shirts, tank tops, pullovers, hats and caps all of which will be made available via selected stores across the island.
An official website will also be launched allowing international fans to purchase their favourite garb online.