Vybz Kartel not guilty verdict on his first murder trial gave the deejay and his fans high hopes of being freed of all charges.
This piece was penned by Michael Dawson who is Vybz Kartel's business partner and co-author of his book.
SEE ALSO: Vybz Kartel Dominating Dancehall Airwaves From Prison, Jail Can't Slow Me Down
Read the full story below:
Last year this time, family, friends and fans of Adidja Palmer sat nervously waiting for a verdict in the then alleged murder of Barrington "Bossie" Burton. Objectively, anyone with a fourth grade education would have seen right through the Prosecution's case and appreciated the judge's wisdom in instructing the jury to come back with the verdict, the only sensible verdict; not guilty. However, there was a collective fear in every inner city that the presiding judge would not do the right thing, the brave thing and set the man who the status quo bourgeoisie Jamaica loves to hate, free, based on evidence or more accurately, lack thereof. Thankfully, the learned judge Bryan Sykes, did the right thing and an innocent man and his co-accused did not get unfairly sentenced; instead he was justly freed because the learned judge stood up for the law and did not give in to the powers that be who wanted to lock up Kartel and throw away the key without evidence. Unfortunately, society was to get another shot later in that year and many suspected regardless of the evidence or circumstances; many people feared that Vybz Kartel was going to pay for his music and for the influence he had on the poor people of Jamaica. Historically, only politicians have had that influence in Jamaica and any musician that challenged that power ended up dead or in trouble with the law – that is not an opinion, that is a historical fact.
Fast forward, one year today. In the view of many, another judge did not do the right thing in the next trial and allowed obviously tampered evidence to be utilized to convict the same man. It became the sentiment in the inner cities of Jamaica that it just "had to go so because a Kartel." Despite tampered evidence, despite missing evidence, despite the master CD (the only authentic piece of evidence that could validate the phone evidence) being mysteriously missing, despite the missing notebook of the lead arresting officer, despite the missing pages from witnesses' statements, despite the DNA being negative, despite conflicting timelines, despite absent witnesses, despite no body, despite no murder weapon, despite the crime scene being left unsecured for days by the police, despite not even confirmation that Clive Williams is deceased, Adidja Palmer had to go to jail so society could get rid of him for the murder of a man who no one on the planet can show conclusive evidence that he is indeed dead. Yes, this happened, not in a KKK controlled courtroom to a black man in Jim Crow's racist Mississippi in the 1960s but to a born Jamaican in Kingston, Jamaica in March 2014 in the plain view of the judiciary, human rights groups and the church who all said or did nothing.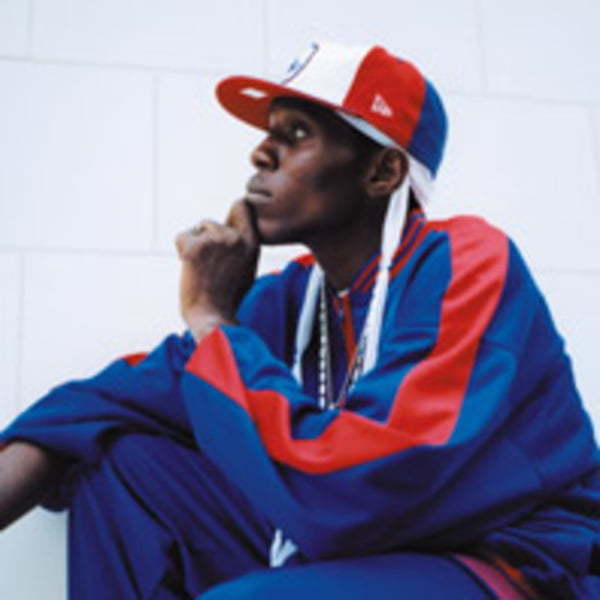 Avalanche! (pun intended in tribute to Addi) It seems society has not completely gotten rid of Addi and they are perplexed and even vexed that they have not. In fact, we see mainly persons predominantly of the upper echelon of society; persons of the naturally fairer complexion and those who look down on the ghetto post all over social media how stupid, dunce and ignorant we that identify with the Gaza are. We saw in Parliament, Jolyan Silvera, a government Member of Parliament lamenting about the media cutting away from the Throne Speech (delivered by the Governor General as the Queen's legal representative in Jamaica) to give updates on the Kartel trial. We see the former Commissioner who suddenly resigned faster than how Addi writes lyrics imply on a popular TV show that Addi was the leader of a gang that he believes is responsible for over 100 murders. We see as recently as last week at Sumfest, one of Jamaica's most accomplished artistes and a man who I will be eternally grateful for endorsing my then small business, Freddie McGregor, state that Reggae music is unfair and corrupt because Vybz Kartel is in jail serving a live sentence and still has his music playing on the radio more than any other artiste.
In my role of representing Addi in social media and through other mediums, I am able to understand why, whilst Adidja Palmer is incarcerated, he will NEVER be silenced. Literally, every day, someone from a country outside of Jamaica send me notes explaining what Addi means to them and why they are willing to do anything to support him getting a fair appeal and going home to his family. This sentiment is even more prevalent now as the world sees the plight of the Palestinians in Gaza, Middle East; and many now understand why he felt such a strong spiritual connection to the Palestinians of Gaza in the Middle East resulting in such a sense of pride and love for the people of his hometown of Gaza, Portmore.
Adidja Palmer will never be silenced and will always be relevant in the minds and hearts of millions because he liberated their minds from societal condemnation and discrimination against them. Addi made being from the ghetto cool and took the shame away from many in Jamaica who previously felt less of a person in classist elitist Jamaica just because of where they live or are from. He made them feel proud of whom they are and where they are from; showing them that with hard work and focus, any ghetto youth can achieve his dream. He made the women often condemned by society feel special and restored their pride; ones who may have had an abortion or forced by circumstances or traffickers to be sex workers, go-go dancers or masseuses; women who were mature enough to liberate their minds to view sex as something they should enjoy and not just an activity in service of and strictly for the pleasure of males no longer felt ostracized by a chauvinistic hypocritical society but felt empowered by their liberation. He explained some of the so called thugs (though he explained in the book that this word is often ignorantly used) are really victims of a violent society with leaders who provide little or no opportunity for the most seriously oppressed but instead continue to implement policies that are oppressive, regressive and only make the poor poorer. He changed a Ghetto world view to prevent the ghetto people from being continuously condemned as the sole cause of their circumstances but explained that their poverty is often a direct result of the political circumstances of the country that they live in.
Unfortunately for the status quo, once the mind has been expanded and liberated, it cannot go back to being a victim of mainstream media and retarded by politicians. Hence, the fans of the Gaza cannot and will not go back to the little corner of condemnation that society likes to put them in. Kartel liberated their minds and eloquently used his linguistics to defend them. He questioned why the police lock up the taxi man who is hustling to support his family, he asked 'how come' so many rich Caucasian Jamaicans ended up with the bulk of Poor People's Land, Kartel explained that 4000 Jamaican dollars per week was not enough to live on. Most of all, I guess worst of all to the status quo, he taught the ghetto youth to put his mind on money and money on his mind as a means to elevate himself in society to build a 30 million dollar house in Stony Hill in the midst of the places that is apparently reserved only for a certain chosen few in society.
Yes, Babylon has punished him for all that. However, us, the educated 'ghetto pickney dem' are past the days of accepting that persons can be convicted for murder without evidence that the person is even dead and an incredible rampant inexplicable tampering of evidence to the point where the lead Investigator stated on the stand that they are criminals in the Police Force – yes, despite even that statement, the evidence was still allowed and Addi was still convicted . But Adidja Palmer's teachings will live on and prevail until his Appeal comes through. We will continue his work through spreading his teachings and his philosophies in his book beyond the Library of the US Congress and Princeton and Yale Universities that it now reside, we will create an on-line network for his real fans and well-wishers to get authentic information on what is really happening with his progress, but most of all, we will continue to push his message of ghetto pride and upward mobility. Check us out at the new vybzkartelbook.com website and help us to continue to make the Gaza movement flourish so Addi and Shawn and the crew will not suffer in vain for standing up to Babylon and teaching the ghetto youth to not accept his circumstances and to strive for better.
Stay strong Addi. We know you always say it, "Man anuh girl guide, man a souljah." We are here holding the fort until you return, and you continue to be the Voice of the Jamaican Ghetto.