Vybz Kartel is still dominating dancehall airwaves from behind bars and the best is yet to come according to a rep for the incarcerated deejay.
Since his conviction and life sentence earlier this year, Vybz Kartel has been releasing a consistent supply of new music from behind prison walls. But some artists and industry personalities are accusing the deejay's camp of saturating the airwaves.
SEE ALSO: Vybz Kartel Files Multimillion Dollar Lawsuit Against Police Head Owen Ellington
New singles such as "Happy Pum Pum," "Pretty Position, "Louis V," and more are hot commodities in dancehall sessions and clubs locally and overseas.
A rep for the embattled dancehall told Urban Islandz that the best is yet to come.
"Vybz Kartel has been the hottest deejay in dancehall for the last decade and will continue to be for a long time to come even while in prison," his rep told us.

"We have a huge catalog of previously recorded unreleased singles and we heard that some artists are complaining about Vybz Kartel saturating dancehall but all of that is just badmind and envy talking," the rep added.

"Fans can look out for more singles and we are working on a double disc album for early next year."
Vybz Kartel, born Adidja Palm, is currently waiting on his first court hearing since filing his appeal in May to overturn his murder conviction.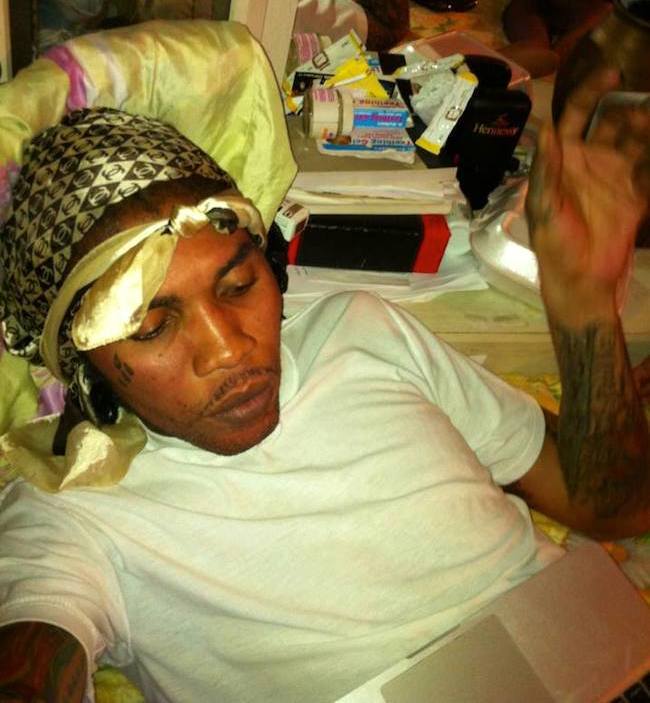 The "Dancehall Hero" deejay along with his protege Shawn Storm and close friends Andre St John and Kahira Jones were convicted in February of this year for the murder of their associate Clive "Lizard" Williams.
All four men are serving life sentences are will have to wait three decades for a chance at parole.
Last month Vybz Kartel attorneys filed a multimillion dollar lawsuit against former commissioner of police Owen Ellington claiming that the top cop damaged his reputation in the music industry when he made some scathing statement during a highly publicized interview on TVJ in April.
Kartel is also suing the TV station for negligence.