Beyonce and Jay Z marriage crisis is intensifying. But now there are new reports claiming that the pop star had a meltdown on tour over Jay Z groupies.
For the last few months, hip-hop's royal couple has been rocked with divorce and cheating rumors from both sides. Beyonce's tweaking of the lyrics to her old single "Resentment" has only exacerbate the situation.
SEE ALSO: Beyonce Gave Jay Z Ultimatum Or Else Divorce
According to Star magazine, Beyonce got frustrated by the increasing number of female groupies converging backstage their On The Run tour, some of who are going into Jay Z's dressing room.
"Jay had all these women in his room, and Beyonce ordered everyone out," a tour insider said. "She called the women c**kroaches and said they need to be fumigated. She gave death stares to every person as they filed out one by one."
Beyonce and Jay Z reportedly have separate dressing rooms adjacent to each other while touring.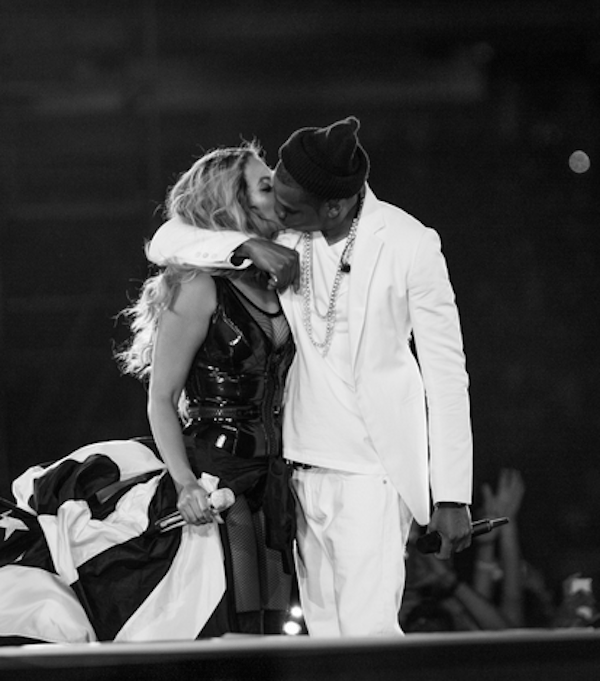 Last week In Touch reported that Beyonce and Jay Z had a huge blow up after catching him getting touchy feely with a blonde female.
The couple has been using their on stage affection to fight off the rumors but still there are constant talks inside their circle of cheating and a possible divorce.
Last Weekend Beyonce posted a photo of herself and Jay Z holding hands on stage with a simple caption.
"'On the Run' is an epic show because beyonce and Jay Z really have no equals," Beyonce wrote. "As individuals, they're impressive. But together, they're unstoppable."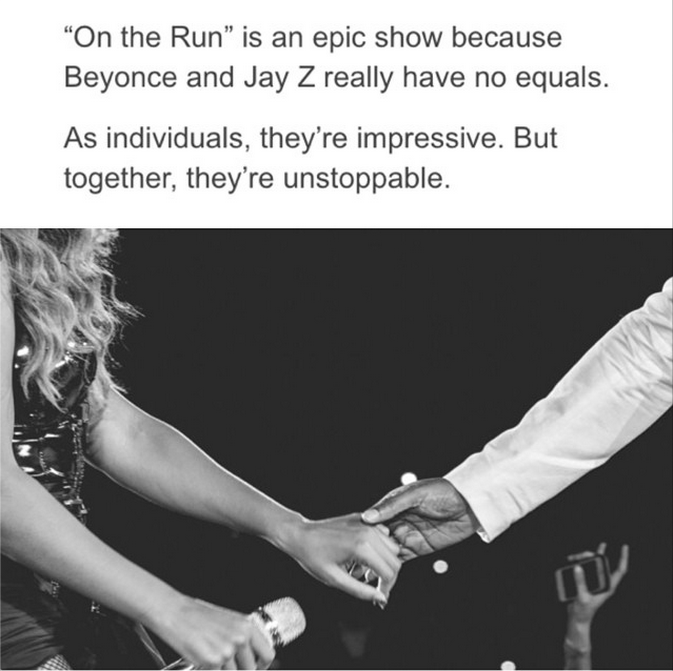 In 2011 Beyonce said she has always been a Jay Z groupie.
"I've always been a Jay-Z groupie," Beyonce told the women on The View during an interview.