Mavado is strongly defending himself against harsh criticism that he betrayed his former mentor Bounty Killer.
Bounty Killer recently reignite his beef with the his former protege with a slew of hard hitting diss tracks.
SEE ALSO: DJ Khaled Call For Peace Collabo Between Mavado & Bounty Killer [VIDEO]
SEE ALSO: VIDEO: Mavado – Tie Yuh (Persian Mat)
But Mavado called the tracks garbage and says he will not be responding to the dancehall legend.
Winford Williams of OnStage caught up with Mavado last week at DJ Khaled's studio in South Florida. According to Mavado, he is not surprised that Bounty Killer release diss tracks aimed at him.
"I wasn't surprised because Killer [Bounty Killer] has been walking around and calling up my name to people all the time and trying to style me behind my back and the if he see me in the street he gives me the biggest smile," Mavado told Winford.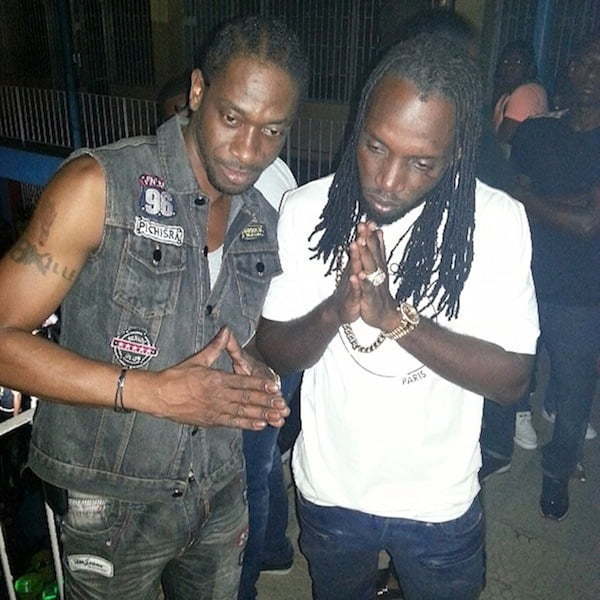 Mavado also discredit talks from Bounty Killer and Busy Signal claiming that he is not loyal to the general and has become a hip-hop groupie.
"I've been making money from I burst in 2005 and in 200-2007 I bought a Range Roger and parked it beside the general's own… So even while I was making money I was still loyal to the general, so it's not about money," Mavado insist.
"Every rapper in America that encounters Mavado speak about him, rap about him and want Mavado on their album," Mavado said.
Watch the interview below.