Popular Montego Bay-based gay political activist Kenrick "Bebe" Stephenson was murdered outside his home earlier this week.
According to reports, Stephenson was shot several times by armed thugs at the entrance to his home in Coral Gardens on Sunday night.
Kenrick Stephenson, popularly known as Bebe, was a openly gay activist for the ruling Peoples National Party, PNP.
"People might say a lot of things about him, but he was a loyal and dependable person," said Michael Troupe, who is Montego Bay Deputy Mayor. "He will be sadly missed."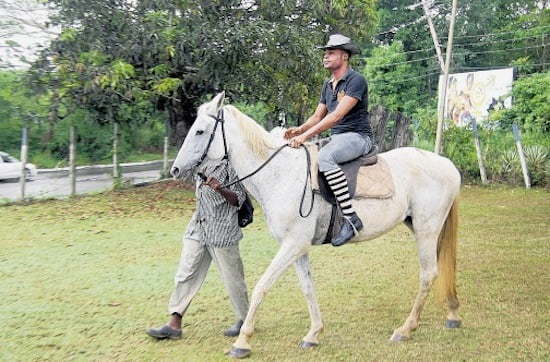 Police officers told Urban Islandz that a motive for his murder is not yet known. But rumors are circulating claiming that Stephenson is a key player in the lottery scam epidemic in Montego Bay.
In May 2012 officers from the Anti-Lottery Scam Task Force took Stephenson and several others into custody for breaches of the lottery scam act.
Those charges were eventually dropped.