Floyd Mayweather has revealed the real reason why he dumped his ex-fiancee Shantel Jackson.
The boxing champ, posted a photo of an abortion doc on his Instagram page and told his fans that that is the real reason he broke up with Miss Jackson.
SEE ALSO: Snoop Lion Won A Bag Of Weed Off Floyd Mayweather Fight
"The real reason me and Shantel Christine Jackson @missjackson broke up was because she got a abortion, and I'm totally against killing babies. She killed our twin," Mayweather captioned the photo.
Floyd Money Mayweather later removed the photo from Instagram after a flood of negative comments including from celebrities. But not before the media catch on to the story.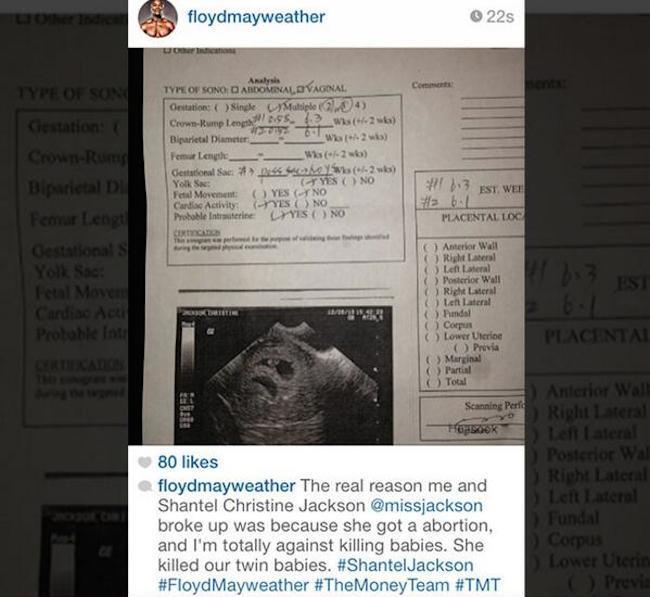 There are also reports that Floyd Mayweather is upset with Shantel Jackson because she is now dating rapper Nelly.
Do you think Floyd Mayweather should have released Shantel Jackson abortion docs?
Sound off below.