Rihanna and Drake romance could be over AGAIN, if these rumors are true.
Rihanna and Drizzy have been inseparable over the last few months, but they have also been rocked with numerous rumors of trouble in their brewing romance.
SEE ALSO: Rihanna Is Buju Banton And Nadine Sutherland Biggest Fan
According to MediaTakeOut, Rihanna catch with Drake secret playboy lifestyle and pulled the plug on the relationship.
"Drake is such a FRAUD. He tells you all kinds of things to make you think he's so sincere," an insider told the site. "I can't believe that [Rihanna] fell for his bullsh**. She really liked that FOOL."
A fan also asked Rihanna a question on Instagram and her response was very cryptic as if she is taking a shot at Drake.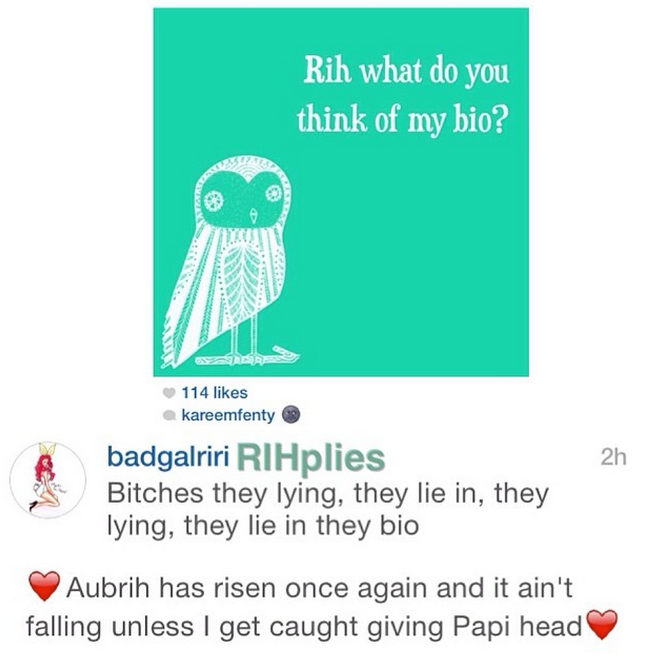 See photos of the girl Drake allegedly cheated on Rihanna with.