Vybz Kartel just filed his appeal but its already looking like it will be an uphill battle for the embattled dancehall deejay as video footage from the alleged murder scene got leaked.
An anonymous source sent Urban Islandz several video footage, some of which were played in court during the high profile murder trial that convicted Kartel and three of his accomplices.
SEE ALSO: Vybz Kartel And His Co-Convicts File Appeal For New Trial
In the below video, you can see several me in a house that sources say is Kartel's house in Havendale, St. Andrew where the murder took place on August 16, 2011.
One of then men was seen with a pick axe, while another man has what appears to be blood stain on his shirt.
The language in the video is very chilling.
"Yow hear weh mi a say.. mi want yo hold him with a knife and stab him in a him neck and slow him down…," one man said in the video.

"Hold down and make mi cut him throat," another man said in the video.

"You affi swing it hard and no mek it ketch mi," one man told the man with the pick axe.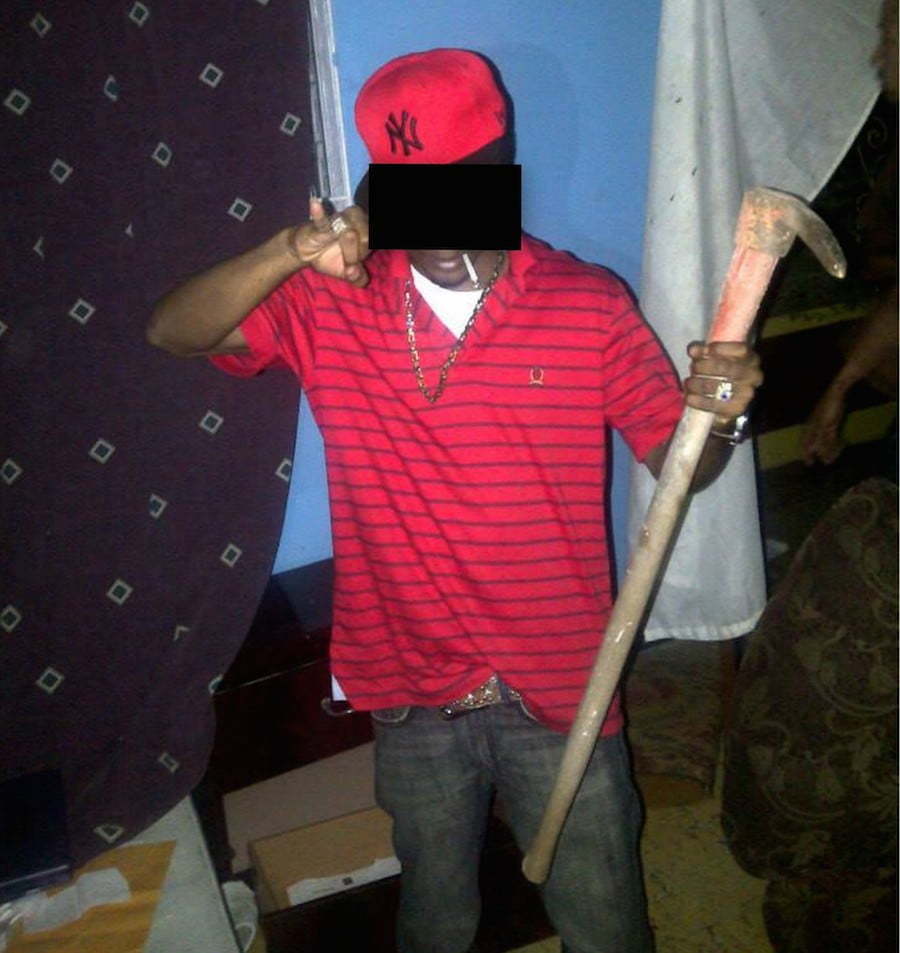 This is also one of the alleged photos leaked.
There is also another video and a photo of a headless man rumored to be the body of Clive "Lizard" Williams. But these are too gruesome to be published.
Share your thoughts in comments below.