Vybz Kartel is under a lot of scrutiny following a publication in the Sunday Observer where an unidentified senior police officer told journalists that the aced dancehall star became a police informant.
Kartel was forced to respond to the story after thugs aligned to him send death threats to two journalists and the Director of Public Prosecution.
SEE ALSO: Vybz Kartel Turn Informant, Snitched On Wanted Men In Portmore
SEE ALSO: Vybz Kartel Calls For Calm, Thugs Send Death Threats To Journalists, DPP
Kartel asked these misguided individuals to cease and desist from sending these threats because it is not helping his appeal.
But there are still several unanswered questions stemming from the article. The police source told the observer that Shawn Storm may have been a victim of loyalty to Vybz Kartel.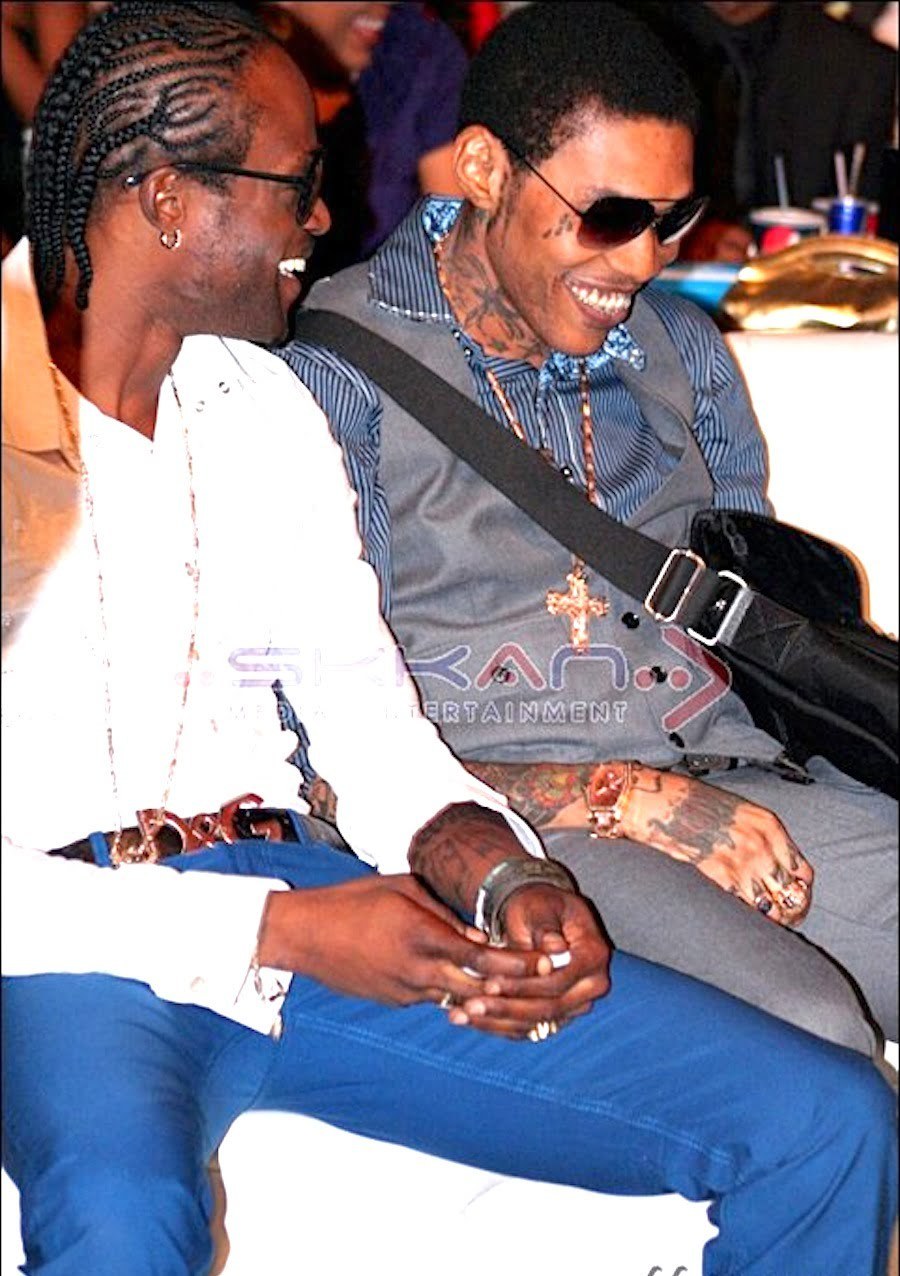 This is what the cop said:
"We have information that he was under the impression that the men would be beaten for their carelessness in the disappearance of the two guns. When he arrived, we heard he was surprised to see so many strange men, who we believe to be members of the Klansman gang, and that is why him tek weh himself."

"We know that it is only after the voice notes were revealed that he became aware that he, too, could have been harmed over the guns. Maybe he would have acted differently if he had heard some of the things that came out in court."
In the voice notes that were extracted from a Blackberry belonging to Vybz Kartel and played in court, an angry Kartel could be heard blaming Shawn Storm for the missing shoes [guns].
"Dawg him a di first man mi page inno hombre cuz mi a ask him bredren how yo have [expletives] a run off place and yo tho even know nutten. Dawg di man a tell mi say a today him hear inno and bandit a tell mi say di thing dem missing from saturday morning inno badman. Is a lickle bird page mi and tell mi and dem a tell mi say a it dem a go bout inno so mi say dawg unnu betta find man thing fast inno dawg."
Vybz Kartel also placed the task of getting back the guns on Shawn Storm's shoulder based on what he said in voice note number 9 that was aired in court.
"No but a same so mi a deal wid it mi affi laugh dawg cuz coming like yo a mind reader bredren. Mi naan kill out miself dawg cuz mi all call Shawn up to this morning and tell him say hombre go bout mi things dem and mek mi get mi money fi buy back di thing dem and unnu do wa unnu a do wid whoever, mi just waan get back my thing dem and a you response fi it so mi mek sure tell him dat this morning. So mi de yah a wait pon di priest dem fi link mi back and tell mi wa dem a do cuz if dem no send on back di thing dem it coming like a dem ago dead inno dawg. Yo hear dat Problem Child if dem cut weh dem ago cut go a dat a di question hombre. Dem dede man dem cyan cut go nowhere dawg. Cuz if dem cut a Shawn Storm affi go buy dem back."
Listen to the rest of the voice notes here.
Shawn Storm was the one who picked up Clive "Lizard" Williams and Llamar Chow on August 16, 2011 in a taxi driven by a man called Need for Speed and took them to the house in Havendale where the murder took place.
The lingering question is whether or not Vybz Kartel was planning to harm his protege Shawn Storm over the missing guns.
Vybz Kartel, born Adidja Palmer, Shawn Storm, born Shawn Campbell, Andre St John and Kahira Jones were all convicted in the Home Circuit court for the murder of Clive "Lizard" Williams.
The four men are currently serving life sentences in a maximum security block at the New Horizon Adult Remand Centre.
Vybz Kartel will be eligible for parole in 35 years, Shawn Storm and Kahira Jones will be eligible for parole in 25 years, while Andre St John will have to serve 30 years before being eligible for parole.
Vybz Kartel is appealing the conviction.