Tommy Lee Sparta joins the face tattoo club.
The current generation of dancehall artistes continues to push shock value to a whole new level.
SEE ALSO: Illuminati… Dancehall Artist Radijah Pyramid Tattoo On Eye
SEE ALSO: Tommy Lee Sparta Travel Documents Seized
Guzu Musiq deejay Tommy Lee Sparta recently paid a visit to his tattoo artistes and emerged with a scorpion and the word "Gravity" tattooed on the right side of his face.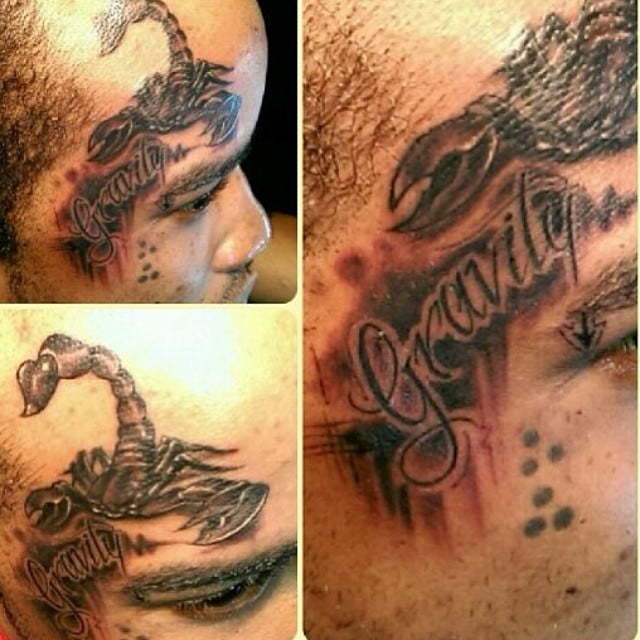 Tommy Lee fans are already weighing in on the tattoo on social media, with some calling him confused.
Share your thoughts on Tommy Lee face tattoo in comments below.