If Cindy Breakspeare and Bob Marley never met we wouldn't be enjoying the good music from Damian Marley today.
The beauty opened up about her relationship with the late king of reggae music for the first time.
PHOTOS: In Focus: Bob Marley And His Many Children
During the recent Annual Bob Marley Lecture at the University of the West Indies, Mona, Cindy Breakspeare says Bob was very intimidating to her at first.
"He was not only attractive, but intimidating for a young girl like me," Breakspeare said. "I knew instinctively if I were to enter into this relationship with him, it would change the trajectory of my life forever. It was unsettling for sure, the company of this man, who was different from anyone I had been involved with thus far."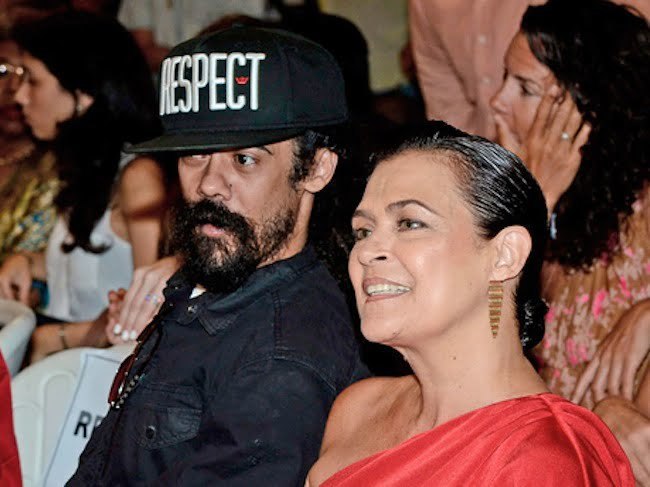 She told the gathering that they were fiercely attracted to each other.
"I could not deny that we were fiercely attracted to each other," she reflects. "Fascinated and separated simultaneously by our differences, so we began to build a bridge. The same bridge that has brought me here today. Bob was strong, fit and virile. Tough as nails and boyishly charming, all at the same time."
Cindy Breakspeare won the Miss World pageant in 1976. She is also a Jazz Musician.
Breakspeare was also married to Vybz Kartel's lawyer Tom Tavares-Finson and is the mother of Christian Tavares-Finson. The two wed in 1981 and divorced in 1995.
She is now married to Rupert Bent II.