50 Cent had a run in with Steve Stoute at the Knicks game on Friday.
The rap mogul posted the above photo collage of Diddy and Rick Ross hugging each other and of Steve Stoute hugging Diddy from behind.
WATCH THIS VIDEO: 50 Cent Announced Return To Rap Music In 2014
"I ain't saying nothing, but something ain't right. Lmao," 50 Cent captioned the photo.
But shortly after posting the photo on Instagram 50 Cent took it down. But the damages has already been done since most major gossip blogs, including TMZ has already collected a screen shot.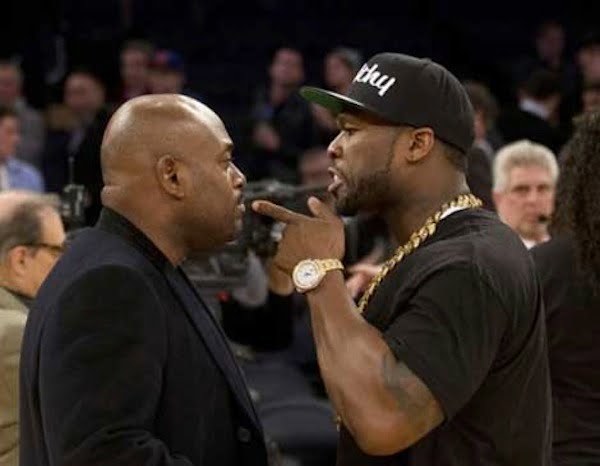 50 Cent has been beefing with Diddy and Rick Ross for years. But Steve Stoute was added to the list recently after he called 50 Cent a has been in a new hip-hop documentary aired on VH1.