Defense attorneys continues to rip into the prosecution case against Vybz Kartel and his four co-accused.
Yesterday, Miguel Lorne, who represents Shawn "Storm" Campbell, wrapped up his closing arguments telling the 11-member jury that the prosecution case against his client does not adds up.
DETAILS: Vybz Kartel Trial: Prosecution Closed, Says Defense Letter Bogus
Lorne made mention to a 15-minute window between 7 minutes before 7 o'clock and 8 minutes after on the day of the alleged murder on August 16, 2011.
The attorney noted in his closing arguments that calls were being made by Clive Williams around that time to his girlfriend. The cell towers were in the Caymanas region of St Catherine.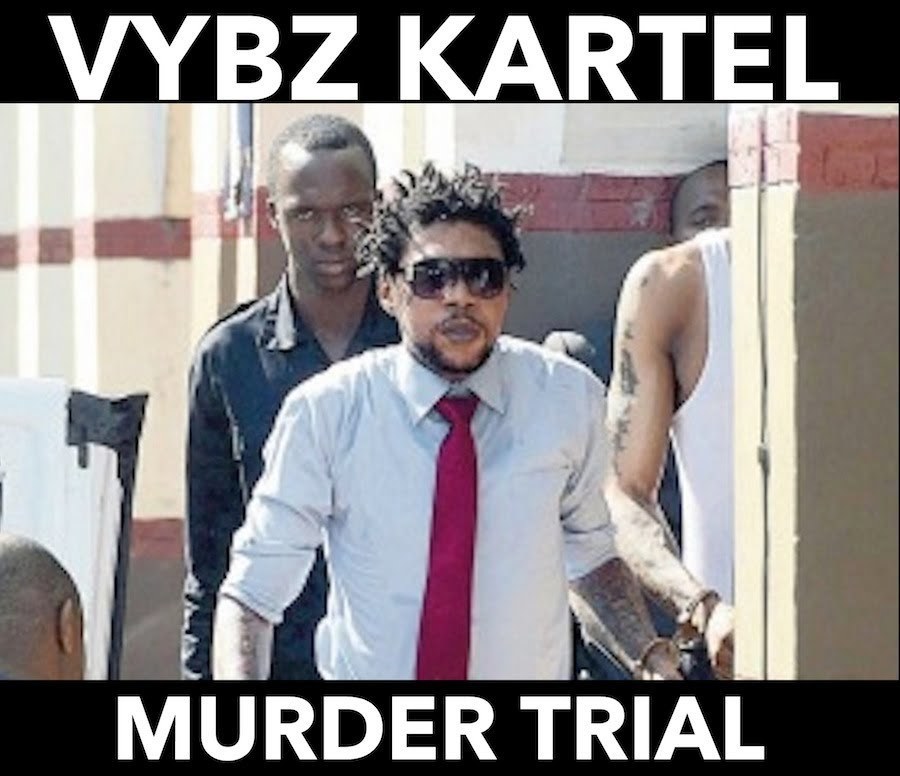 Lorne draw the jury attention to photographs presented by the prosecution showing Vybz Kartel at a hospital with his leg bandage at 8 minutes after 7 o'clock that said evening.
The attorney also said Vybz Kartel and co-accuse held a trial around that time before executing Clive "Lizard" Williams. An argument he said does not add up base on the evidence presented.
Lorne said there is a conspiracy against his client centered around a web of lies from police officers and star witness Lamar Chow.
Attorney Pierre Rogers also took the floor yesterday and echoed the same arguments that there is a conspiracy.
Rogers moved to bash testimony from former cyber crime cop Detective Sergeant Patrick Linton. He said the Blackberry smartphone that data was extracted from was tampered with while it was in police custody.