Vybz Kartel murder trial now before the Home Circuit court is getting stranger by the day.
On Wednesday, lead investigator Deputy Superintendent Vernal Thompson was back on the witness stand.
On Tuesday he gave testimony saying that he smelled dead rotten flesh at Vybz Kartel's house on Swallowfield Road in Havendale when he went there in August 2011. He also said someone burnt out the interior of the house and demolished the rear section.
DETAILS: Vybz Kartel Trial: House Smell Like The Dead
Yesterday, Thompson testified that his team of investigators did an extensive search to locate Clive "Lizard" Williams' body including excavating Kartel's property.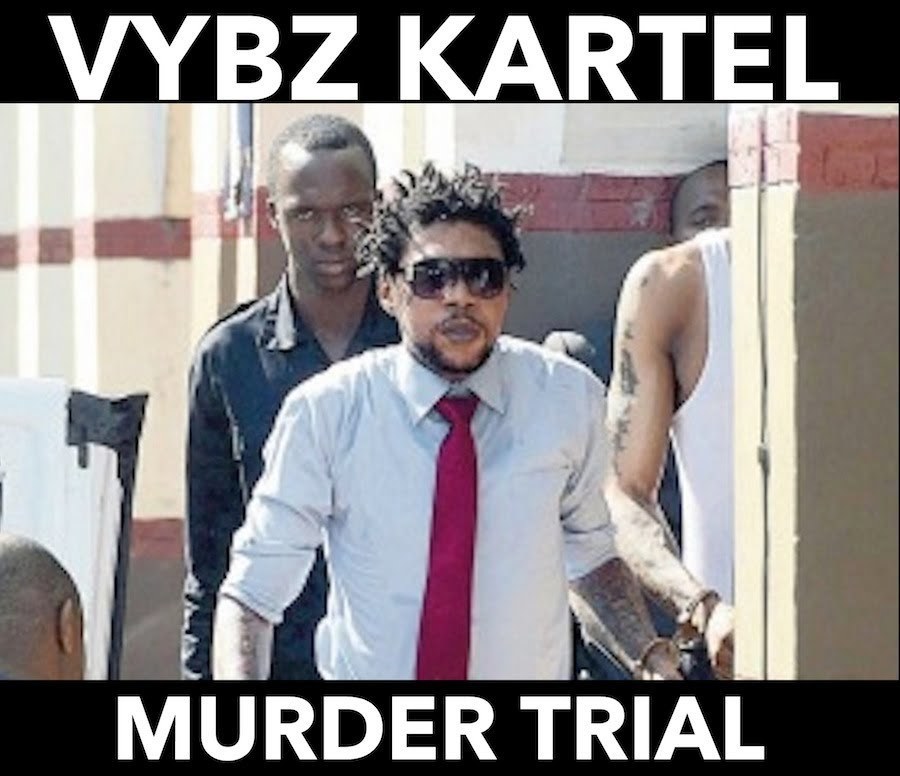 Thompson told the court that a total of 23 bodies were recovered during their search but non matches that of the victim.
The Deputy Superintendent also told the court that he received information that Williams' body was cremated but there were insufficient evidence to support the claim.
The prosecution, headed by attorney Jeremy Taylor, is alleging that Vybz Kartel, Shawn "Storm" Campbell, Kahira Jones, André St John, and Shane Williams beat Clive "Lizard" Williams to death on August 16, 2011 over two missing firearms.
Defense attorneys are saying the entire case was fabricated by the police force.
If convicted the accused men could face life imprisonment.