Macklemore & Ryan Lewis was one of the bigget winners at Sunday's 56th Annual Grammy Awards.
But the "Thrift Shop" rap sensations are feeling remorse about taking home the awards. The rap duo won the awards for Best New Artist, Best Rap Song and Best Rap Album. But Kendrick Lamar, who was nominated in most rap categories, went home empty handed.
DETAILS: Macklemore & Ryan Lewis, Daft Punk Big Winners At Grammys 2014
After the Grammy Awards, Macklemore sent a message to Kendrick Lamar apologizing to him and telling him he felt he got robbed.
This is what Macklemore said:
"You got robbed. I wanted you to win. You should have. It's weird and sucks that I robbed you. I was gonna say that during the speech. Then the music started playing during my speech and I froze. Anyway, you know what it is. Congrats on this year and your music. Appreciate you as an artist and as a friend. Much love."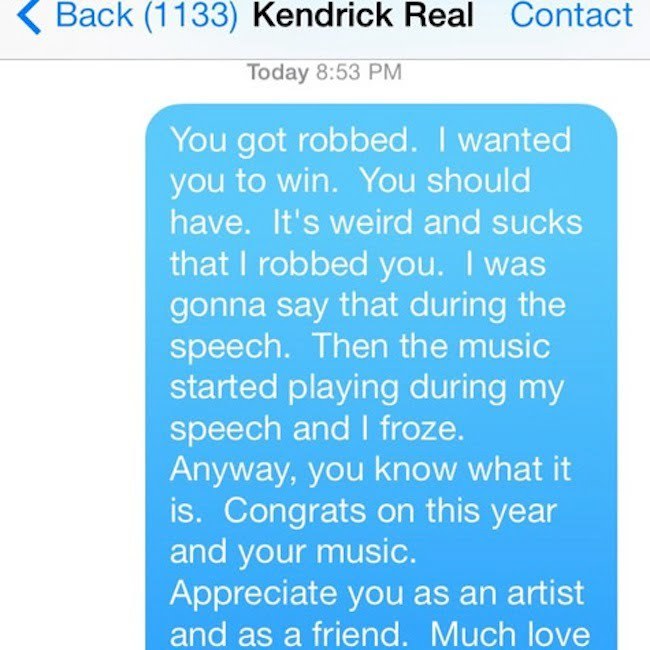 Lots of other rappers have been weighing in on the gesture from Macklemore, most of which says the Grammy is unfair.
Share your thoughts in comments below.