Vybz Kartel high profile murder trial have been taking shape in the Home Circuit court over the last couple of days.
The prosecution started playing audio evidence last week Friday. According to former Cybercrime unit head, Detective Sergeant Patrick Linton, the data was extracted from several smartphones belong to Vybz Kartel and the other accused men.
DETAILS: VYBZ KARTEL MURDER TRIAL: More Audio, Photo Evidence In Court
Today the senior police officer presented more audio evidence in court, as well as, video, images and Blackberry Messenger messages.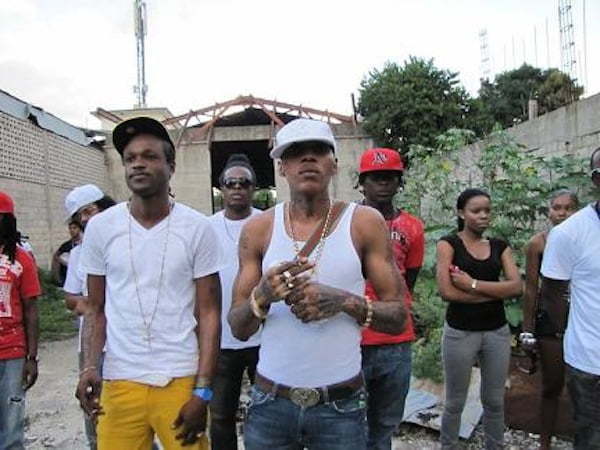 If these BBM messages held up under cross-examination from the defense then the accused men are in serious trouble.
The video August 16, 2011.
Linton played a 2 minutes and 17 seconds long video dated August 16, 2011. The video shows three men, one with an axe.
"Yow hear weh mi a say.. mi want yo hold him with a knife and stab him in a him neck and slow him down…," the court heard in the video.
Another man said "…hol him dung mek mi cut him throat…"
"Rocky u hear weh mi a say no, this can kill the man?" the man with the axe asked.
"You affi swing it hard and no mek it ketch mi," another man respond.
Someone also told the man with the axe, "swing hard and nuh mek it ketch me."
"Yow hear wa me a say, hold him down and cut him throat. Yo have a ratchet?" one man in the video asked.
"No mi no have no knife, yo have a gun?" another man respond.
"Weh wee deh? Cuz wee fi know weh a gwaan to," one man said before the video ended.
BBM dated August 14, 2011
"Yow call dem [expletive] deh n tell dem sey me want me shoes by 8 O'clock innuh badma, cause dawg haffi deal wid dem wicked innuh. 5710021."
BBM dated August 14, 2011
"Member say a me name WORLDBOSS. So a me dem a go send fa. But only Wee or Shawn can sink we. So we haffi watch if police go fi dem."
BBM dated August 19, 2011
"Between me n u, a chap Wi chap up di bwoy Lizard fine, fine n dash him weh enuh. As long as u live dem can neva find him"
"Yeah man a mince meat dat."
"as long as you live Lizard will never be found."
"Well me tell Shawn say him affi buy dem back. A want tell u say me still gi him a 45 fi watch him head and tell him sey any man missin di same treatment."
BBM dated August 22, 2011
"Forensic and crime scene deh a Havendale. A look fi blood sample and dna."
"Dont do nuh talkin pon di phone."
BBM dated August 23, 2011
"Dawg a bare [expletives]. Me a go tek weh me self."
"Pon a boat r sumn. It look serious as [expletives]!!"
"From u a do crime. u ever see forensic get involve like this?"
"Dawg better me have u n leng roun me dawg. And some man jus gwaan play wide receiver star. Me feel better da way deh."
"If me haffi lef di island faaas. u can assist me?
"U have a link tht can mek me lef di island faaas."
"Which part the boat a go?"
"Fly go cuba from where?"
"Which boat u can get me pon. bahamas if nuttn?"
"Me nu waant wait till it too hot inuh."
Vybz Kartel's lead attorney Tom Tavares-Finson objected to the multimedia evidence saying the phone was being used while in the police possession. However, Justice Lennox Campbell ruled to have the data admitted into evidence.
Tavares-Finson accused police officers of using the Blackberry Torch 9800 with PIN #234BAE6D while the phone was in their custody.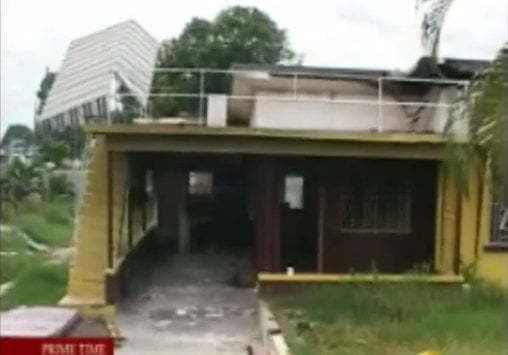 Vybz Kartel, born Adidja Palmer, long with Shawn "Storm" Campbell, Kahira Jones, André St John, and Shane Williams are all on trial for the murder of Clive "Lizard" Williams.
The prosecution says Lizard was beaten to death on August 16, 2011 at Kartel's house on Swallowfield Rd, in Havendale. Cops say he was killed over two missing firearms.
His body has not been found.