This photo will make some of you cringe or grab a bucket. But this is how Chris Brown and his girlfriend Karrueche Tran rang in the New Year.
While Rihanna was ringing in the New Year with her girlfriends in New York City, Chris Brown and Karrueche Tran were swapping tongues.
PHOTO: Chris Brown Gets A Break From Rehab For Christmas Toy Drive
Karrueche Tran uploaded the photo on her Instagram on New Year's day with the caption: "Getting chrae on New Years Day haha #Corny #Ha #HappyNewYears"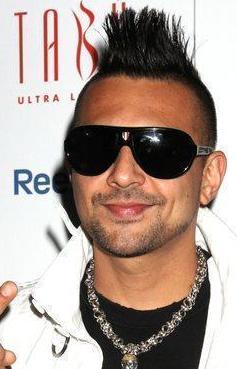 The on-and-off couple are reportedly getting close again after Brown dumped Tran for Rihanna last year.
Chris Brown is currently in rehab for anger management and recent got his probation revoked. He returns to court in March where he will know whether or not he will serve time behind bars.
See more New Years photos of Karrueche Tran and Chris Brown on next page.