Vybz Kartel murder trial highlight the deficiency of the Jamaican justice system. After four weeks in the Home Circuit court, there is still no verdict.
The highly publicized trial was scheduled to be wrapped up in three weeks, but is now going into its fifth week.
NEWS: Jurors Frustrated With Vybz Kartel Murder Trial, Media Locked Out
Most of this week, former head of the Jamaica Constabulary Force's Cybercrime Unit, Patrick Linton, gave testimony behind closed doors.
On Friday Justice Lennox Campbell indicated that Linton will be called back to the stand on Monday. Therefore, the jury and the media will not be allowed back in court until next week Tuesday.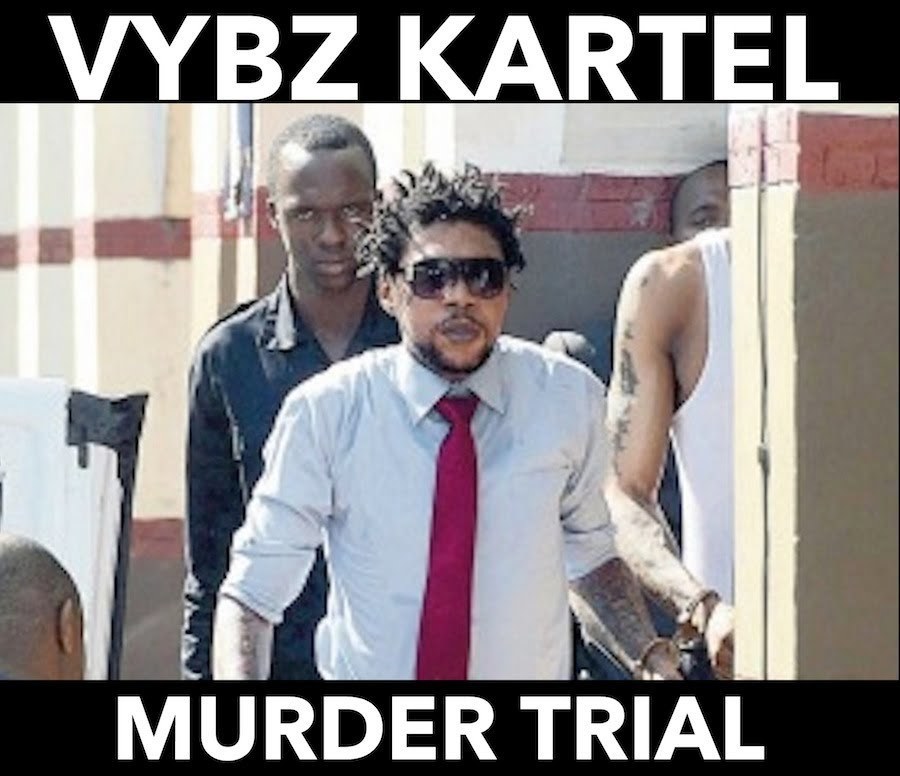 group chief technology officer at telecommunications provider Digicel, Mario Assad, also testified in court on Friday afternoon.
The defense attorneys also indicated that the prosecution star witness will be called back to the witness stand next week.
This week Vybz Kartel's legal team, headed by Tom Tavares-Finson complained about the slow movement of the trial leading up the the Christmas holiday.
Kartel, born Adidja Palmer is on trial for the alleged murder of Clive "Lizard" Williams. His protege Shawn "Storm" Campbell, Kahira Jones, André St John, and Shane Williams are also charged with Williams' murder.
According to police officers, the accused men beat Clive Williams to death on August 16, 2011 at a house in Havendale, St. Andrew.
His body was never found.
Will we have a verdict before Christmas?
Your comments below.