A fan got a piece of a fierce Rihanna on Instagram yesterday.
RiRi has been posting photos of her expensive Christmas gifts on Instagram all week. One of the gifts she received was a hand bag from Donatella Versace.
NEWS: Rihanna Makes History, Score 13th Billboard No. 1 With "The Monster"
One of her fans on Instagram name Farielaaa immediately posted a comments chastising the pop star for showing off her gifts.
This is what she wrote:
"There's people out their [sic] dying and you are taking pics of your good new things. Help and give to people who never owned a Prada bag. If you love your fans, help them too. It's all because of us you making your damn money. What do we get? Nothing."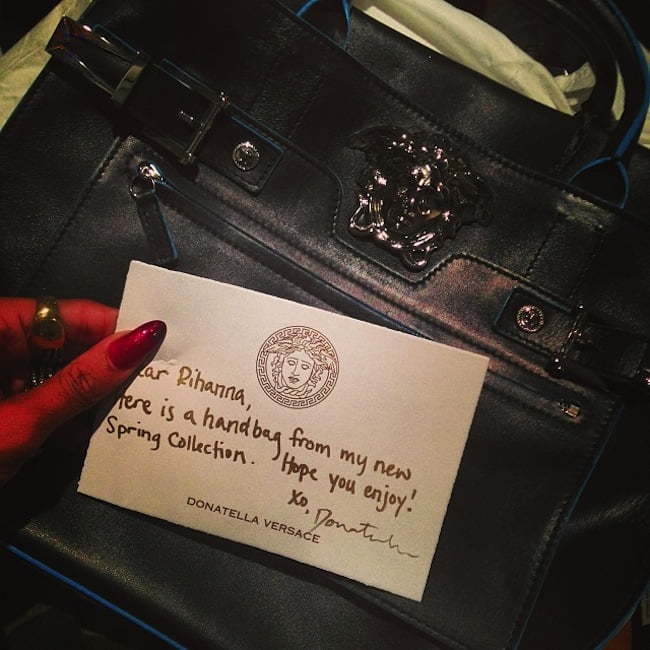 Of course there were several other commenters who were criticizing Rihanna but that one struck a nerve.
Rihanna shot back saying:
"My Prada shoes that I spent nothing on can't stop anyone from dying. However, the $100,000 I just sent to the Philippines will."
Several other fans of the pop star praised her response.
Check out some more expensive gifts Rihanna received on next page.