Adidas has confirmed that they dropped Teyana Taylor from their endorsement and now the rapper's fans are blaming Rihanna.
In September, Teyana Taylor threatened Rihanna during a heated Twitter beef between the two females.
DETAILS: Rihanna And Teyana Taylor Feud Gets Ugly Online
Rihanna fans, called Navy, immediately petitioned Adidas to drop Teyana Taylor and has garnered over 2000 signatures.
Last week rumors surfaced claiming that the sport wear giant follow through and gave the rapper/actress the boot.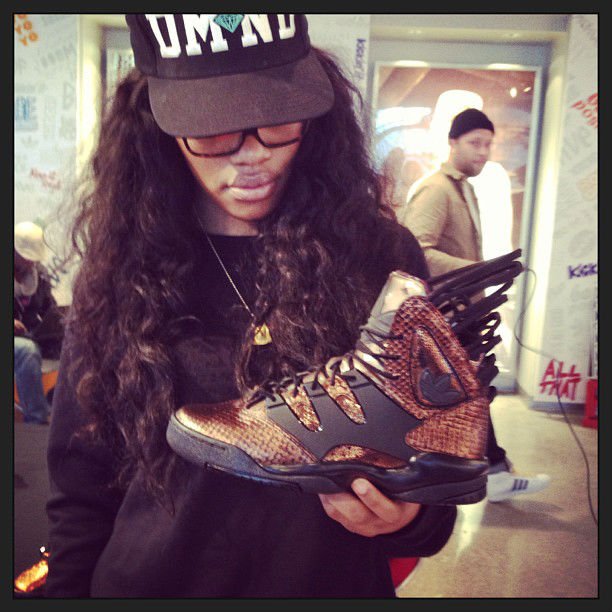 Teyana's rep released a statement saying the sneakers are just on hold. But Adidas confirmed in a statement that they have ended their relationship with Teyanna Taylor.
"We have ended our relationship with Teyana Taylor and do not have any upcoming product launches with her," Adidas reps said in the statement. "All I can say is that Adidas partners with athletes and artists who blend well with our brand values. We evaluate our relationships with partners based on the values we hold at Adidas and we don't condone violence of any kind."