Perhaps the last time Rihanna split with Chris Brown was the last straw.
The on-again-off-again couple split in April of this year after only rekindling their relationship for a few months.
NEWS: Rihanna's Mom Monica Present Her With Icon Award At AMAs [VIDEO]
A close source to the Bajan pop beauty told Urban Islandz that she is now fully over her abusive ex-boyfriend and is never looking back.
"It's crazy cuz people think that they would end up back together but not going to happen because Robyn is fully past and over all that," the source who is a close friend to Rihanna told us.
"She is much more mature now and her career couldn't been better, I mean when I see her now I see the Robyn I knew, fun loving, bubbly and fierce," the source continues.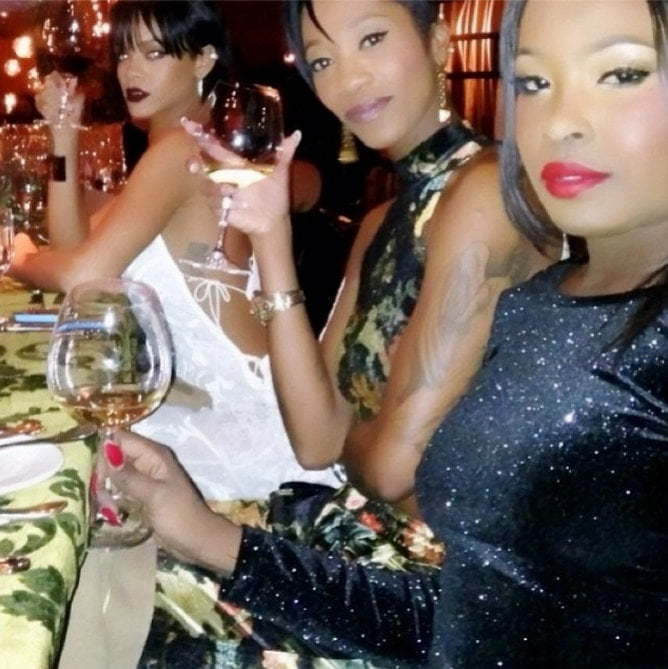 The source admitted that it wasn't easy but with the help of her close friends and family she rediscovered herself and found the strength to moved on.
"Robyn only wish for the best for him [Chris Brown], but I believe she see things for what they really are now, and all of us around her and her mom really pulled together for her, she is a strong and talented gal," the source said.
The source also revealed that Rihanna and Drake are not dating and she is not dating anyone right now.
"They are just friends," the source laments.
Rihanna and Drake were spotted at a club in Houston last month and out for dinner in Los Angeles following the Toronto rapper's concert.
Rihanna is currently enjoying some down time following her hugely successful Diamonds World Tour.