Kim Kardashian hosted a massive birthday bash at Tao in Las Vegas last night and Kanye West was by her side and her boobs the entire night.
The reality star brought her entire clan to the party where she also celebrated her engagement to Yeezus.
The couple, who got engaged on Monday night, are rumored to be already planning their wedding for th near future.
"We honestly haven't had a moment to talk about it or even breathe, so we haven't really talked about it, but whatever he wants," Kim Kardashian told PEOPLE.
Among the celebrity guests include Tyga and his baby mother Blac Chyna, Kim Kardashian siblings and her mom-ager Kris Jenner.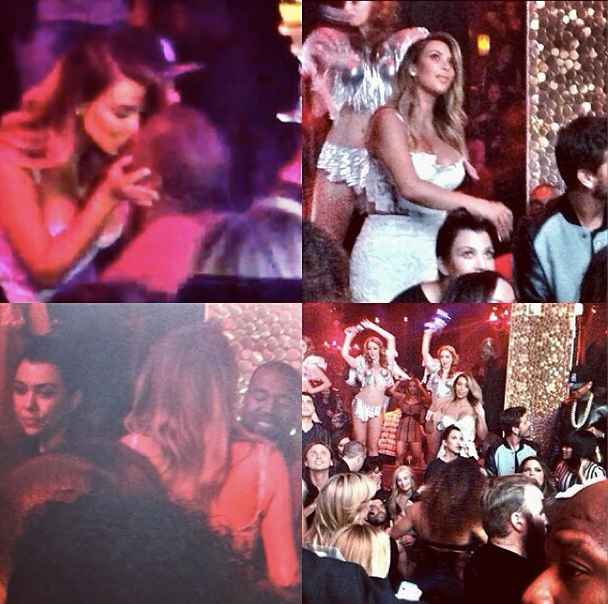 gallery