Kimye is glowing with wedding bliss.
Kim Kardashian and Kanye West made their first public appearance yesterday at the Future Africa Foundation inaugural gala at Spago in Beverly Hills.
Kim Kardashian proudly sported her new diamond engagement ring believed to be worth over a million dollar.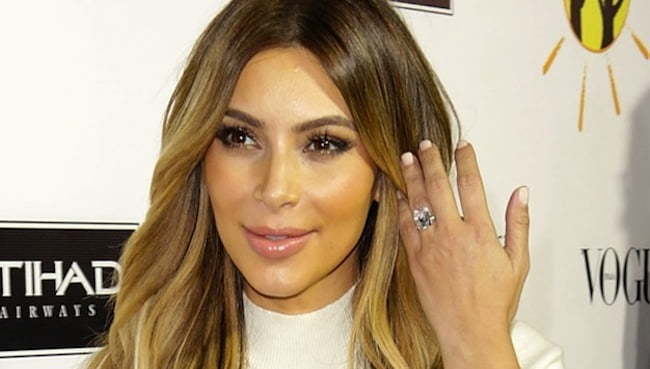 Kim Kardashian says she is obsessed with her new ring.
"It's been on all the time," she told E! News. "It's been on when I'm at the gym. It's been on everywhere."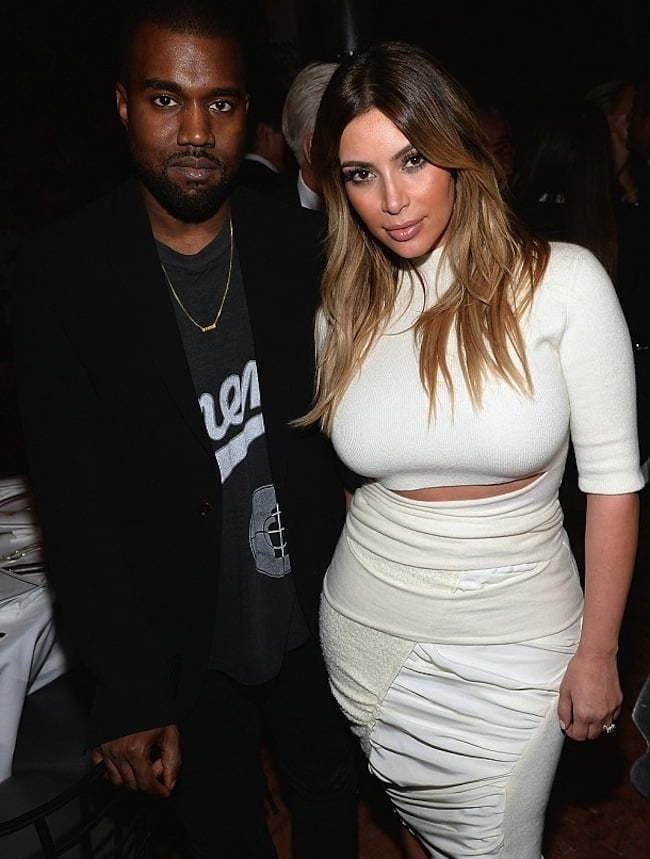 Kimye later went on a movie date to watch Captain Phillips at a theater in Beverly Hills.
The famous couple is busy planning their wedding which is rumored to be in the very near future.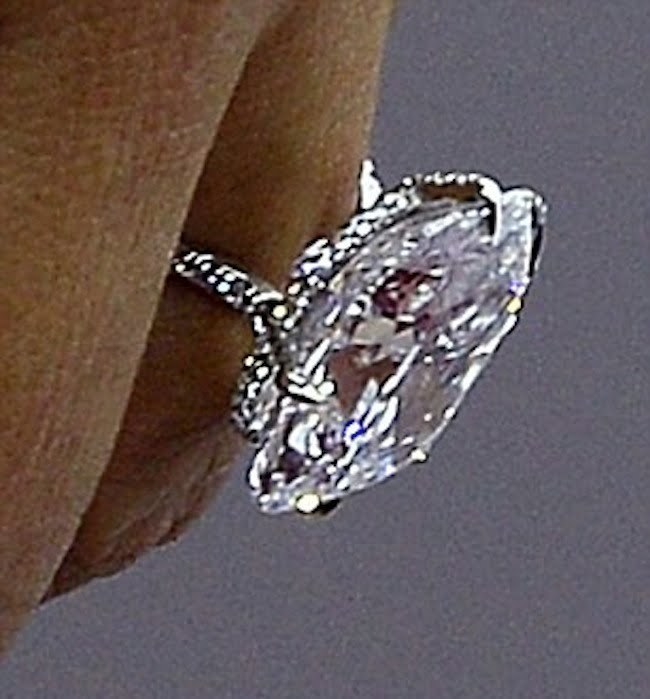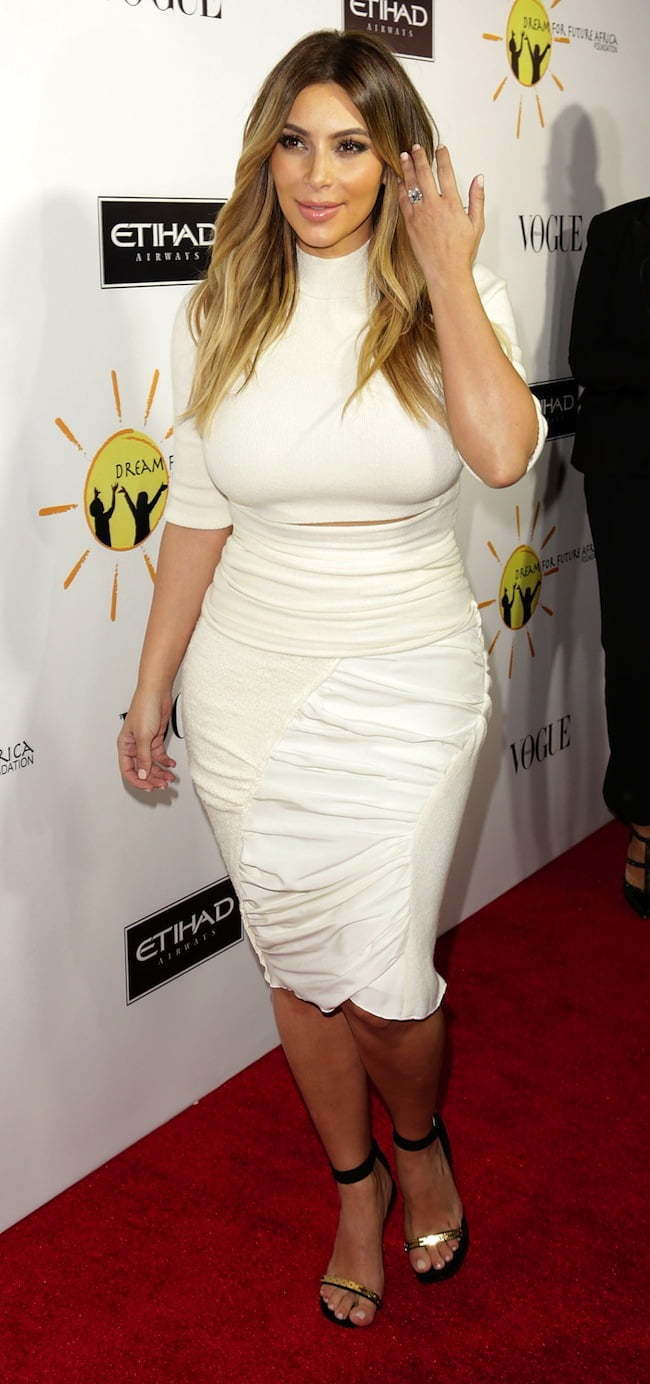 gallery