Kanye West proposal to Kim Kardashian earlier this week was very real, despite the doubters and chatters.
Shortly after the story broke, fans began to speculate if it was staged for the Keeping Up With The Kardashian show.
PHOTO: Kim Kardashian Post A Photo Of Her Ass-ets On Instagram, Kenye West Rush Home
But new video footage revealed the proposal was as real as it gets. Kanye West rented out the entire AT&T Park in San Francisco on Monday night.
The footage shows Kanye getting down on one knee in the field and popped the question with a 15-carat ring. Kim Kardashian said yes and she was visibly crying tears of joy.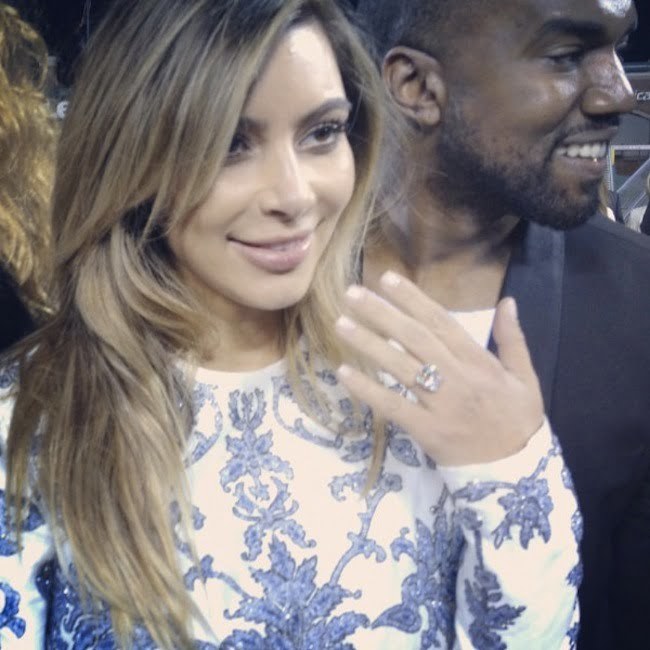 The entire Kardashian and Jenner clan was there to witness the special moment.