It's been a while since fans have heard from Missy "Misdemeanor" Elliott, maybe because she has been busy working out, directing music videos and getting married.
The Grammy-winning rapper has lost a gang of weight, but that's not the only reason she is making headlines.
According to "rumors," Missy recently got married to her protege and longtime partner Sharaya J.
The two were spotted taking a walk in New York yesterday.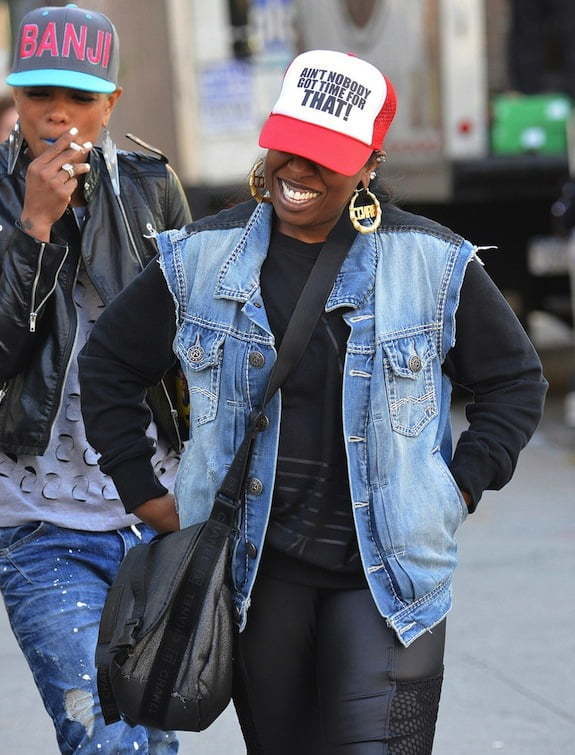 According to urban gossip blog MediaTakeOut, Missy Elliot and Sharaya have been dating for five years before secretly getting married earlier this year.
Sharaya J, born Sharaya Howell, is an Hawaiian aspiring rapper and choreographer.
Sharaya signed a deal with Missy Elliot label The Goldmind Inc in 2010.
Missy Elliot recently directed her partner and protege new music video for the single "Smash Up the Place/Snatch Yo Wigs."