The Gucci Mane Twitter saga is still being unfolded online.
Earlier this week the Brick Squad rapper tweeted out that he had sex with Nicki Minaj and Tyga's baby mothe Blac Chyna.
Now evidence of an alleged text message from Drake to Gucci Mane has surfaced online.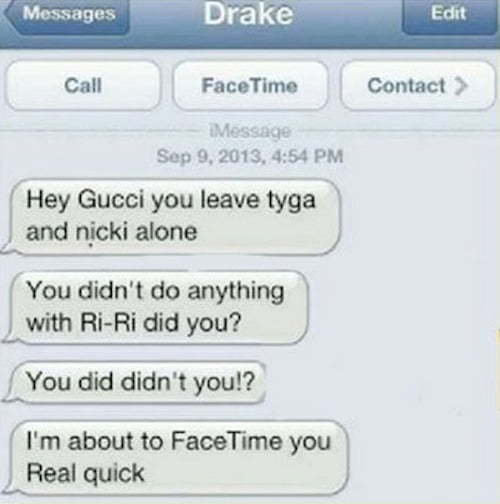 This is what Drake allegedly said:
"Hey Gucci, you leave Tyga and Nicki alone."

"You didn't do anything with Ri-Ri did you? You didn't did you?"

"I'm about to FaceTime you real quick."
Gucci Mane response was not revealed. However, the Atlanta rapper has since denied the tweets claiming that his Twitter account was hacked.
Your comments below.