Rihanna makes walking in the rain under an umbrella looks sexy.
One of Rihanna's biggest hits to date is her 2007 smash single "Umbrella" featuring Jay-Z.
On Monday the Bajan pop beauty was spotted out in rainy Soho under her own umbrella.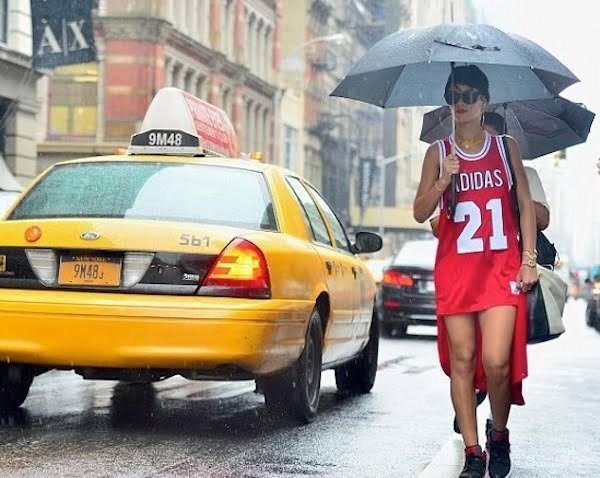 Despite the rain, the fashionista wore an unusual Adidas jersey dress with a high top Nike classic sneaker.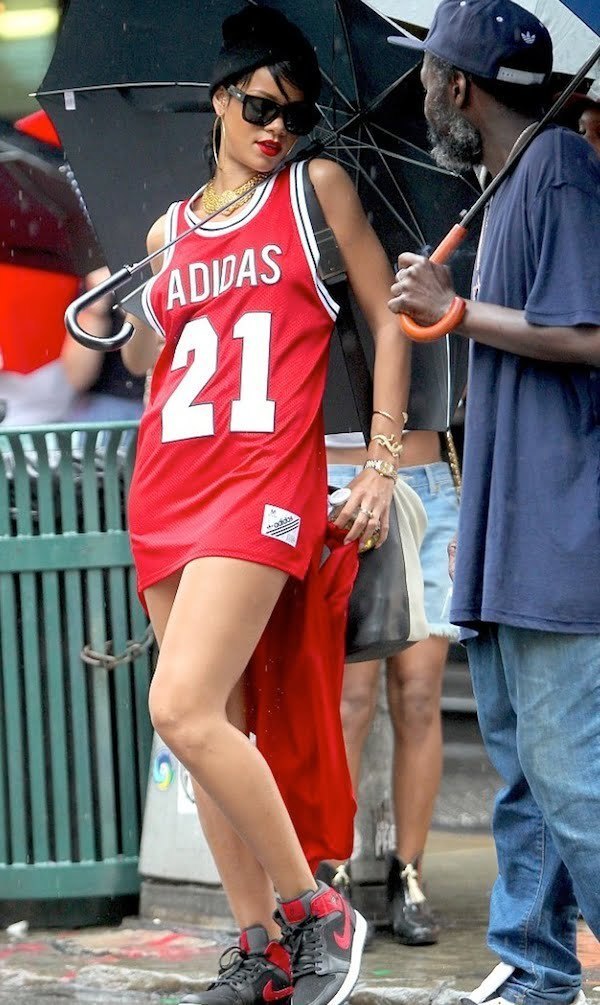 Rihanna's single "Umbrella," featured on her album Good Girl Gone Bad, won her numerous awards and was named No. 412 on Rolling Stone's 500 Greatest Songs Of All Time.
The song topped the Billboard Hot 100 chart for seven consecutive weeks.
gallery