Vybz Kartel is breathing a sigh of relief today after the jury was instructed to return a verdict of not guilty.
The dancehall star started his high profile trial last week in the Home Circuit court.
After days of back and forth between the prosecution and defense over a statement by an alleged witness, Justice Bryan Sykes sided with Kartel's lawyers and rejected the states' motion.
Justice Sykes says he was not convinced prosecutors did all they could to locate the two witnesses, who are believed to be in hiding.
Vybz Kartel, whose government name is Adidja Palmer, was charged for the murder of St. Catherine promoter Barrington "Bossie" Burton.
Detectives say Burton was shot and killed while standing with a group of friends along Walkers Avenue in Gregory Park, St. Catherine.
Nigel Thompson and Lenburgh McDonald were also charged with Burton's murder. Both men were also acquitted of the murder charge and was set free.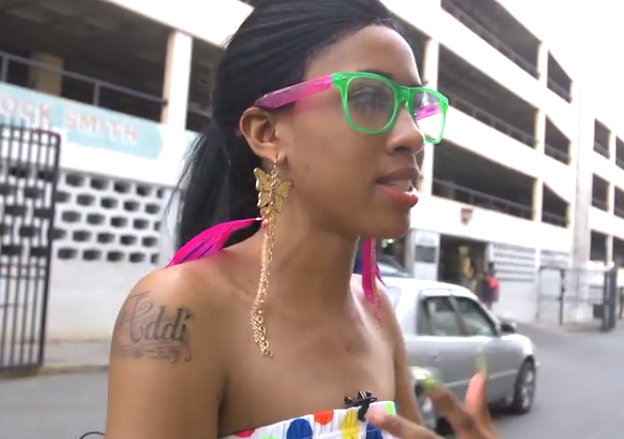 A close source to the self proclaim Worl'Boss told Urban Islandz that members of the Gaza and their supporters are already celebrating the not guilty verdict.
"We start celebrate from last night because we a rep for the Worl'Boss tr8888," the source said.
Gaza Slim was in tears outside of the Home Circuit Court after the verdict was read.
Despite a huge victory for Vybz Kartel in this case, he will still remain behind bars on another murder charge.
After his arrest in 2011, Kartel was charged with the murder of dancer Clive "Lizard" Williams.
Investigators say they have video evidence linking Vybz Kartel and his co-accused to Williams' murder.
Official police reports says Williams was beaten to death at a home in Havendale over a missing firearm.
Kartel's protege Shawn "Storm" Campbell, Kahira Jones, André St John, Calvin "Moonie" Haye, and Shane Williams are also jointly charged with Williams' murder.
Williams' body has not been found.
The trial for Clive Williams murder starts in November.